The Massachusetts Senate delegation this week became the latest politicians to file a bill that would repeal the medical device tax enacted as part of the Affordable Care Act.
The 2.3% excise tax on U.S. medical device revenues was in effect for two years before a two-year moratorium went into effect for 2016 and 2017. It went back into effect at the beginning of this year.
The latest bill to repeal the tax, S.2287 or "A bill to repeal the medical device excise tax, and for other purposes," was filed by Sen. Ed Markey (D-Mass.) and co-sponsored by Sen. Elizabeth Warren (D-Mass.) and sent to the Senate Finance Committee, according to Congress.gov. It's at least the ninth bill aimed at rolling back the tax. (In 2012, then-candidate Warren wrote an op-ed for MassDevice.com calling for the tax to be repealed and offset with other revenues, among other things.)
"The growing convergence of medical device and biopharma companies is changing the lives of sick people around the world through the development of new combination products, and powerful diagnostics that allow for personalized medicines. Much of that work is being done in Massachusetts, home to more than 480 medical device companies which account for 14% of the state's exports. We thank Sen. Markey for reintroducing legislation to repeal the medical device tax, which unfairly penalizes medical device innovation and has the potential to stifle growth and patient access, especially among small manufactures and startups. Repeal of the medical device tax will allow this innovation to thrive and will ensure Massachusetts remains the best life sciences cluster in the world," MassBio president & CEO Robert Coughlin said in prepared remarks.
The text of the new measure has not been released, but it's not Markey's first run at repealing the medical device tax. In March 2015 he introduced a measure that would have eliminated the medtech levy and replaced the lost revenue by deleting tax loopholes for the energy industry.
Although U.S. Congress closed out 2017 without taking action to delay or repeal the medtech tax, despite broad support from both sides of the aisle, late last year Reps. Kevin Brady (R-Texas), Erik Paulsen (R-Minn.) and Jackie Walorski (R-Ind.) introduced a bill, H.R. 4617, that would suspend the tax for five years. Later the so-called "Problem Solvers Caucus" in the House filed a bill to amend Obamacare, H.R. 4695, containing a series of amendments to the Affordable Care Act including outright repeal of the medical device tax retroactive to Dec. 31, 2017.
There are at least six other bills in both the House and Senate that would affect the tax, according to Congress.gov, mainly aiming to amend Obamacare. The provisions in a pair of house bills, H.R. 184 and H.R. 1628, include repeal of the tax retroactive to Dec. 31, 2016, and Dec. 31, 2017, respectively; another House proposal, H.R. 1436, would repeal the tax but does not specify a date. And H.R. 286 would exempt emergency medical devices used by first responders.
In the Senate, S. 108 would enact an outright repeal retroactive to the end of last year. Another measure out of the Upper Chamber, S. 554, includes repealing the tax in a laundry list of ACA amendments.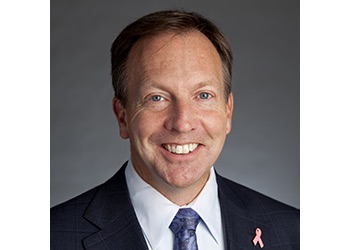 Steve MacMillan took over as CEO of Hologic in 2013, drawing on his experience at medtech titans like Stryker and Johnson & Johnson. Since then, Hologic has grown into a $3 billion business.

At DeviceTalks Boston, MacMillan will provide exclusive insights into the Massachusetts-based company and its evolving definition of women's healthcare. You don't want to miss it!

REGISTER NOW

Use code WOMENSHEALTH to save an additional 10%.