Zimmer Biomet (NYSE:ZBH) said yesterday it won FDA 510(k) clearance for its Zyston Strut open titanium interbody spacer system, touting it as the company's first 3D-printed titanium spinal implant.
The Zyston Strut open titanium system is a family of lumbar cages intended to enhance strength, graft capacity and visualization capabilities of interbody spacers in spinal fusion cases, the Warsaw, Ind.-based company said. The system also includes surgical instruments needed for insertion, manipulation and removal.
The newly cleared cages will be available in a series of sizes to accommodate different patient anatomies and surgical approaches, Zimmer Biomet said.
"The Zyston Strut open titanium interbody spacer system is available in straight and curved profiles and is uniquely designed to provide surgeons with an option that optimizes the balance of strength and graft capacity in spinal fusion cases. I have worked with a variety of Zimmer Biomet's spine products and am looking forward to offering my fusion patients this latest innovation," Dr. Frank Schwab said in a press release.
"The Zyston Strut open titanium spacer is manufactured using a 3D printing process, which allows us to create a unique cage architecture that maximizes graft volume prior to implantation. The System marks our first 3D printed titanium spinal implant and adds to our comprehensive offering of lumbar spacers that are available in PEEK-Optima, Trabecular Metal technology and allograft," Zimmer Biomet spine division GM Rebecca Whitney said in a prepared statement.
Late last month, Zimmer Biomet revealed plans to unveil its robotics solutions for orthopedic and neurosurgeries.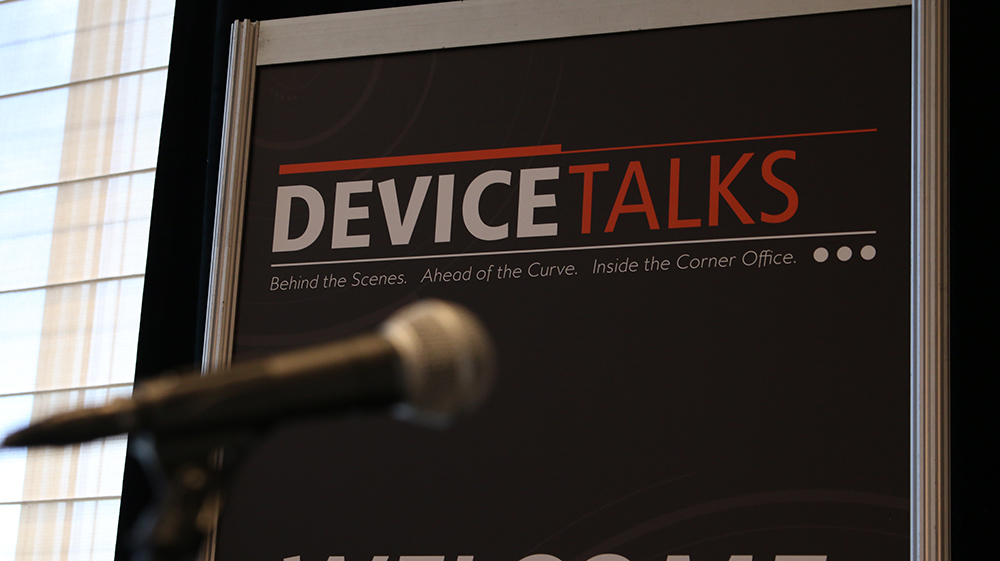 Early rates for DeviceTalks Boston end August 15th.

Don't miss the chance to save $100 and join top medtech innovators including leaders from Hologic, Google, Gray Matter, TransEnterix, NxStage Medical, Smith & Nephew, HeartFlow, Dynatronics, Johnson & Johnson, Allied Minds, and many more.

View Full Agenda

Register today to save. Use code LASTCALL to save an additional 10%.