Auris Health, previously known as Auris Surgical Robotics, said today it inked a cooperative development and commercialization deal with Johnson & Johnson (NYSE:JNJ) division Ethicon's NeuWave Medical subsidiary looking to develop systems for the robotically-assisted bronchoscopic ablation of lung lesions.
Through the agreement, both companies will help develop an integrated system for robotic control, navigation and application of bronchoscope-delivered microwave ablation. The bronchoscope in development will be equipped with a small camera and accessory channel to allow tools to enter the lungs through the mouth, Auris said.
"For those treating people with suspicious nodules in the lung, the holy grail is to one day be able to detect and treat the disease in a single procedure. When this option becomes a reality, we may see many patients seek early screening and minimally invasive treatment," Dr. Kazuhiro Yasufuku of the University of Toronto said in a prepared release.
The development deal also covers tech optimization and procedure development, Redwood City, Calif.-based Auris said.
"From the beginning, our vision has been to create a platform capable of enabling advanced diagnosis and therapy for a spectrum of disease, using the least-invasive approach. We are honored to have Ethicon as a partner. Through this collaboration, we believe we are taking a significant first step together toward making the goal of diagnosing and treating lung cancer, all through the body's natural openings, an eventual reality," Auris co-founder & CEO, and former founder of Intuitive Surgical (NSDQ:ISRG), Dr. Frederic Moll said in a press release.
In March, Auris Health said it won FDA clearance for its Monarch robotic endoscopy platform.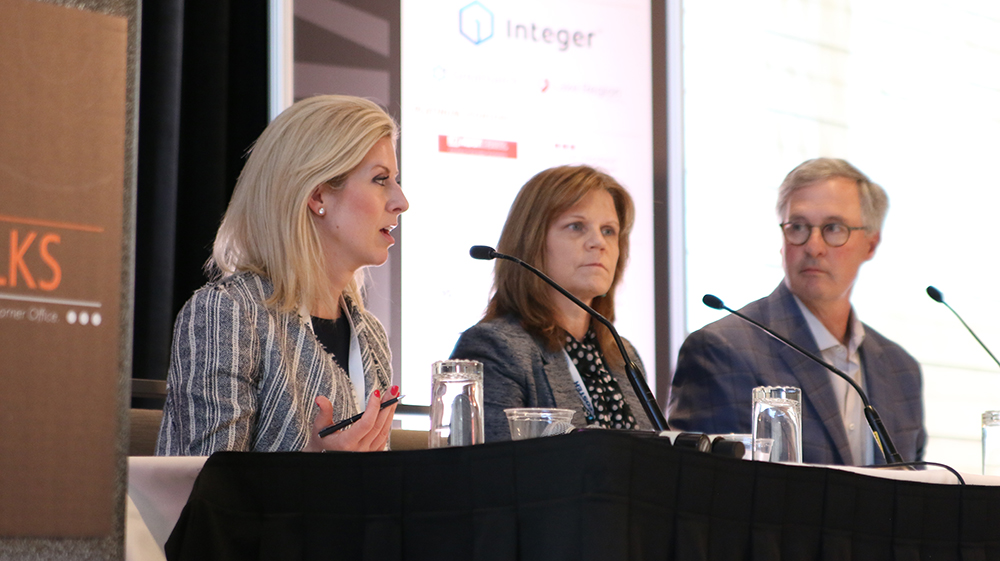 This year's DeviceTalks Minnesota features four tracks packed with expertly curated content created by the industry for the industry.

ECO-SYSTEM TRACK: focuses on issues impacting medtech companies across Minnesota and beyond. TECHNOLOGY TRACK: drills down on the hottest new tech that is changing medtech. REGULATORY 201 and CLINCAL 201 TRACKS: Hosted by Medical Alley and focuses on the most important trends in regulatory and clinical development.

Take a look at our full agenda.

Use the code "TRACKS" to save 15% on the cost of registration.