Amgen (NSDQ:AMGN) won FDA approval this week for its once-monthly Aimovig injection designed to prevent the onset of migraines in adults.
The drug is the first of its kind – a molecule that blocks the receptor for a protein that is linked to migraine pain, the calcitronin gene-related peptide. Other major pharmaceutical companies like Eli Lilly (NYSE:LLY) and Teva Pharmaceuticals (NYSE:TEVA) are working on their own CGRP product, but Amgen's is the first to hit the market.
Get the full story at our sister site, Drug Delivery News.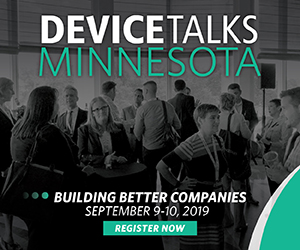 DeviceTalks Minnesota's leadership track is designed to provide attendees with insights on topics such as:
Navigating the path to market
Reimbursement
Winning regulatory approval
Corporate culture
Entering global markets
Leadership
Join industry leaders and medical device professionals at the most awaited medtech conference of the year, DeviceTalks Minnesota.

Use code SAVE15 to save 15%!

REGISTER NOW