Procept BioRobotics said today that it raised $118 million in an equity round it plans to use on the commercialization of its Aquablation treatment for benign prostate hyperplasia.
Redwood Shores, Calif.-based Procept said new backer Viking Global Investors led the round, joined by Perceptive Advisors and existing investors including CPMG.
The Aquablation treatment combines Procept's Aquabeam – a high-pressure water jet used to remove prostate tissue without heating it – with imaging and surgical robotics technology. It won de novo clearance from the FDA last December; at the time, Procept said it hoped to have the device on the U.S. market early this year.
"Our investors share our vision to make Aquablation therapy the new standard of care and treatment of choice for BPH," CEO Nikolai Aljuri said in prepared remarks.
"Doctor Aljuri and his dedicated team have developed a transformative solution for prostate disease that ushers in a new era of surgical robotics. We welcome our new investors to the Procept BioRobotics team," added chairman Dr. Rodney Perkins.
"Based on Procept BioRobotics' commitment to innovation and the impressive clinical results from the double-blind randomized Water study, we believe Aquablation therapy is a paradigm-shifting solution for BPH," CPMG partner Antal Desai said in a press release. "We fully support the company's mission to deliver better patient outcomes and build value over the long term."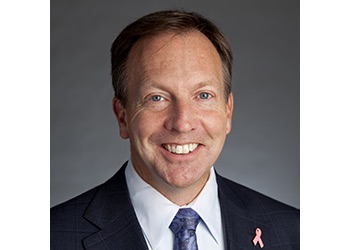 Steve MacMillan took over as CEO of Hologic in 2013, drawing on his experience at medtech titans like Stryker and Johnson & Johnson. Since then, Hologic has grown into a $3 billion business.

At DeviceTalks Boston, MacMillan will provide exclusive insights into the Massachusetts-based company and its evolving definition of women's healthcare. You don't want to miss it!

REGISTER NOW

Use code WOMENSHEALTH to save an additional 10%.