Royal Philips (NYSE:PHG) and Hologic (NSDQ:HOLX) inked a deal to integrate Hologic's mammography technologies into the Dutch healthcare giant's imaging portfolio.
The multi-year, non-exclusive deal, announced today, calls for Philips to offer "select products" from Marlborough, Mass.-based Hologic's suite of breast health products, including its 3Dimensions breast tomosynthesis device, alongside Philips' ultrasound, MRI and PET/CT breast imaging offerings. Financial terms were not disclosed.
"No two women are alike, and we are teaming up with care providers and leading industry partners to support the delivery of a tailored, seamless breast care experience for women," Philips diagnosis & treatment CEO Rob Cascella, who led Hologic from 2003 to 2013, said in prepared remarks. "That is why I am very pleased to announce our new partnership with Hologic for mammography. This partnership allows us to offer a complete set of innovative diagnostic imaging systems, software and services to our customers, including Hologic's market-leading mammography solutions for breast screening and diagnosis of women in need of care."
"Hologic believes in enabling doctors with superior technology that improves women's health through early detection and treatment," added Hologic breast & skeletal health president Pete Valenti. "Our market-leading mammography solutions perfectly complement Philips' portfolio, making Hologic the right industry partner for this first-of-its-kind collaboration. Now, through the partnership, Hologic can join Philips when engaging with customers on projects that were not previously possible for the two companies alone. It's a win for everyone involved, including the customers and patients we serve."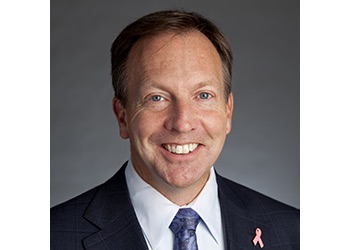 Steve MacMillan took over as CEO of Hologic in 2013, drawing on his experience at medtech titans like Stryker and Johnson & Johnson. Since then, Hologic has grown into a $3 billion business.

At DeviceTalks Boston, MacMillan will provide exclusive insights into the Massachusetts-based company and its evolving definition of women's healthcare. You don't want to miss it!

REGISTER NOW

Use code WOMENSHEALTH to save an additional 10%.