Researchers at the Massachusetts Institute of Technology demonstrated in an animal study that nanoparticles shuttling two different cancer drugs could effectively cross the blood-brain barrier and target tumor cells.
The team of scientists evaluated the drug combination in mice that had gliobastoma – an aggressive form of brain cancer that is notoriously hard to treat.
Get the full story at our sister site, Drug Delivery Business News.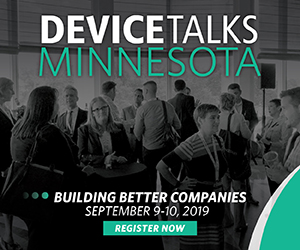 DeviceTalks Minnesota's leadership track is designed to provide attendees with insights on topics such as:
Navigating the path to market
Reimbursement
Winning regulatory approval
Corporate culture
Entering global markets
Leadership
Join industry leaders and medical device professionals at the most awaited medtech conference of the year, DeviceTalks Minnesota.

Use code SAVE15 to save 15%!

REGISTER NOW