Medical image analysis dev Koios Medical raised $5 million in a new round of equity financing, according to a recently posted SEC filing.
Koios is developing an ultrasound imaging software platform that uses artificial intelligence and machine learning to provide decision support for use in diagnosing cancer, according to the company's website.
The company's flagship product is the Koios DS for Breast, a breast cancer diagnostic assistant. The system has won FDA clearance and is hardware agnostic, Koios said.
The company is seeking an additional $6 million in the round, which would take the total raised up to $11 million, according to the filing.
Money in the round came from a single anonymous investor, with the first sale dated as having occurred on December 28, 2018, according to the filing.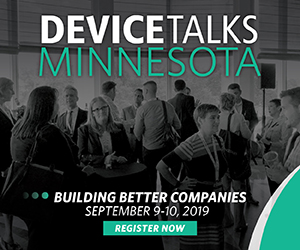 DeviceTalks Minnesota's leadership track is designed to provide attendees with insights on topics such as:
Navigating the path to market
Reimbursement
Winning regulatory approval
Corporate culture
Entering global markets
Leadership
Join industry leaders and medical device professionals at the most awaited medtech conference of the year, DeviceTalks Minnesota.

Use code SAVE15 to save 15%!

REGISTER NOW