Intuitive Surgical (NSDQ:ISRG) has spent more than a decade dominating the robot-assisted surgery market, and longtime CEO Gary Guthart has no plans to cede that position, he tells MassDevice.com Executive Editor Brad Perriello in this special podcast.
Guthart said Sunnyvale, Calif.-based Intuitive stays focused on one criterion: "Where can we make a difference in outcomes?" Robotic surgery is intrinsic to the company's genetic code, he said.
"It's in our DNA. We think about it 24/7. It is all we do, and I think that sets us apart," Guthart said.
The chief executive seemed unfazed by the increasingly competitive landscape of players large and small.
"I've been at this for a little while now. I started doing this in 1993 up at SRI," Guthart told us. "From that time in '93 until now, I can think of, off the top of my head, about 25 robotic surgery companies that have taken a hard run at it, and been serious. Most of them have not become a standard of care. It's a sophisticated set of products & services to deliver. I respect the teams that are working on it, but I also respect the amount of effort it takes.
"We see some small players who are doing some interesting things. We see some large players that have entered, we think, in a defensive posture," he added.
In this interview, Guthart also explains Intuitive's five-bucket R&D philosophy; and what he looks for in potential business partners, and more.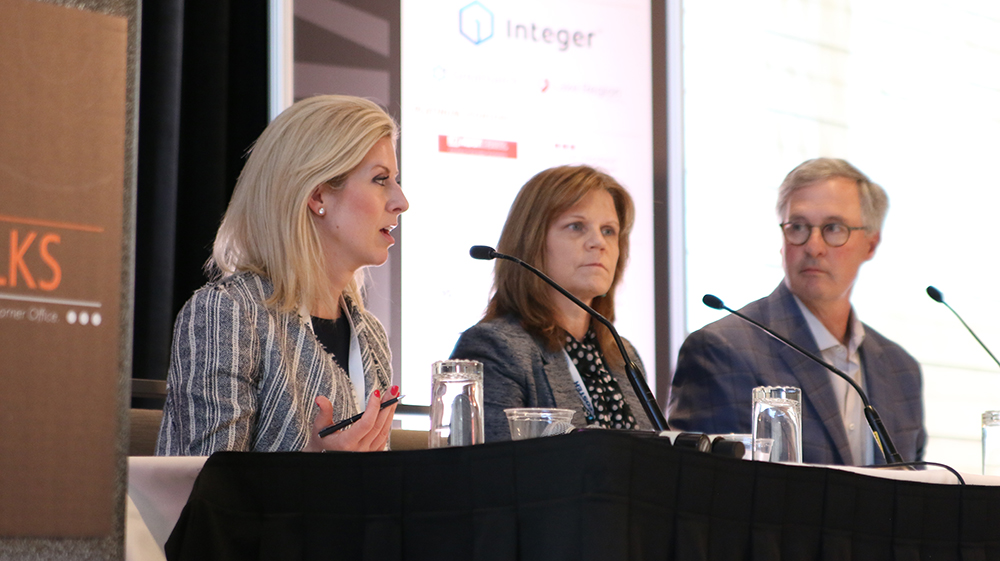 This year's DeviceTalks Minnesota features four tracks packed with expertly curated content created by the industry for the industry.

ECO-SYSTEM TRACK: focuses on issues impacting medtech companies across Minnesota and beyond. TECHNOLOGY TRACK: drills down on the hottest new tech that is changing medtech. REGULATORY 201 and CLINCAL 201 TRACKS: Hosted by Medical Alley and focuses on the most important trends in regulatory and clinical development.

Take a look at our full agenda.

Use the code "TRACKS" to save 15% on the cost of registration.