Terumo Corp. (TYO:4543) said today its Vascutek subsidiary and Bolton Medical have merged together to form a new company, Terumo Aortic.
The newly combined company is expected to have a revenue of more than $200 million, and will employ more than 1,100 individuals worldwide, Tokyo-based Terumo said.
Terumo Aortic will look to accelerate its position in treating aortic disease, the companies said, with primary research and manufacturing facilities in Glasgow, Scotland and Sunrise, Fla.
The combined company's portfolio will include surgical grafts for cardiothoracic, abdominal and peripheral applications and hybrid and catheter-based stent graft systems for abdominal and thoracic aortic aneurysms.
"This coming together of two organizations with highly advanced technologies will be transformative for physicians and the patients they serve. We have woven together the products, services and expertise offered by our teams in Scotland and the United States, enabling clinicians to meet the unique needs of their patients and redefine the treatment of aortic disease," Terumo Aortic prez Paul Holbrook said in a press release.
Terumo's Vascutek and Bolton Medical said they have been working to "consolidate and streamline" their offerings for the past year, with a focus on integrated research and innovation strategy.
Last month, Medeon Biodesign (TPEx:6499) said that it agreed to sell its XPro suture-mediated vascular closure device to Terumo for $20 million up front, plus milestones.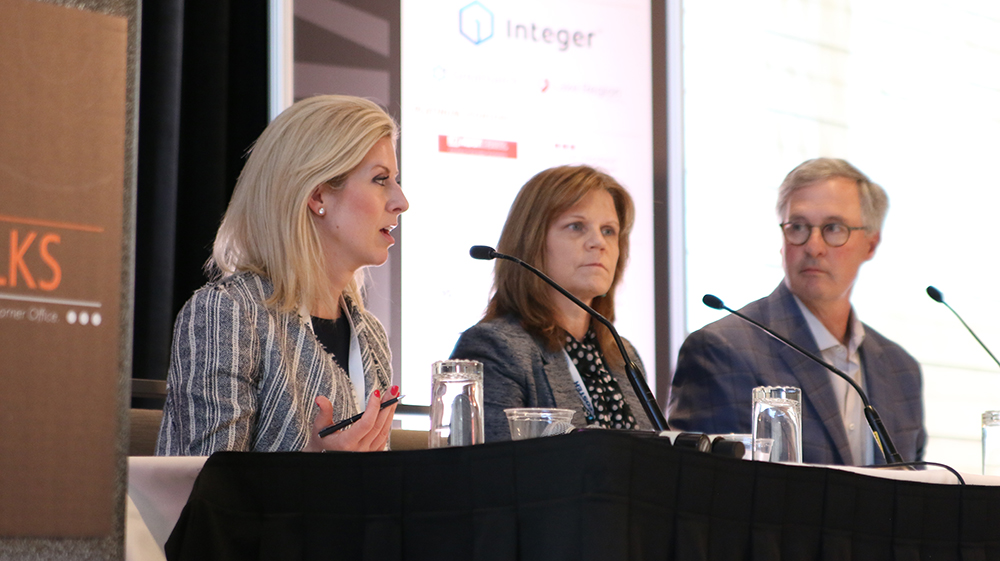 This year's DeviceTalks Minnesota features four tracks packed with expertly curated content created by the industry for the industry.

ECO-SYSTEM TRACK: focuses on issues impacting medtech companies across Minnesota and beyond. TECHNOLOGY TRACK: drills down on the hottest new tech that is changing medtech. REGULATORY 201 and CLINCAL 201 TRACKS: Hosted by Medical Alley and focuses on the most important trends in regulatory and clinical development.

Take a look at our full agenda.

Use the code "TRACKS" to save 15% on the cost of registration.