Teleflex (NYSE:TFX) said recently settled a spat with a Chinese distributor who claimed that the company wrongfully terminated its relationship with it, according to an SEC filing.
Last March, the Chinese distributor filed an application with the Shanghai International Economy and Trade Arbitration Commission alleging that the Wayne, Penn.-based company wrongfully terminated its contract.
The distributor sought $7.8 million in damages and to compel Teleflex to repurchase products the distributor claimed it purchased from it for $14.9 million, according to the filing.
Teleflex countered with its own suit, seeking payment of $9.3 million in respect to outstanding trade receivables owed by the distributor.
Last month, the two companies reportedly inked a settlement agreement to resolve claims on both sides, with Teleflex accepting the return of inventories from the distributor for $11.9 million and cancelling $9.3 million in trade receivables owed.
Teleflex said it recorded a provision of $3.6 million in connection with the settlement, according to an SEC filing.
Last month, Teleflex put red ink into the ledger during the fourth quarter, thanks to a $108 million hit from the tax reforms enacted last year, and missed the consensus expectation for the top line.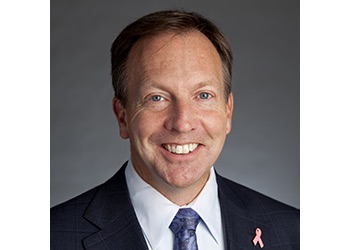 Steve MacMillan took over as CEO of Hologic in 2013, drawing on his experience at medtech titans like Stryker and Johnson & Johnson. Since then, Hologic has grown into a $3 billion business.

At DeviceTalks Boston, MacMillan will provide exclusive insights into the Massachusetts-based company and its evolving definition of women's healthcare. You don't want to miss it!

REGISTER NOW

Use code WOMENSHEALTH to save an additional 10%.