Stimwave said this week that it raised more than $50 million from a consortium of unnamed investors for the consumer launch of its Freedom neuromodulation device for treating chronic pain.
Pompano Beach, Fla.-based Stimwave said the Freedom stimulator is the sole FDA-approved wireless, micro-sized device cleared for treating neuropathic pain. The device uses a tiny injectable microchip to deliver small pulses of energy to nearby nerves to relieve pain.
"The key to Stimwave pain management is the ability to allow the pain sufferer to control their pain wherever and whenever they want," chairwoman and co-inventor Laura Tyler Perryman said in prepared remarks. "Now patients are in control of how to manage their pain opioid free with wearable and wireless iOS devices, including smart phones and watches. Stimwave is mobile and truly personal, fitting seamlessly into consumer's lifestyles – whether commuting, playing with kids, or simply relaxing at home. With Stimwave they can take control of their pain."
Stimwave touted the device as a permanent implant that allows patients to undergo whole-body 1.5T or 3T MRI scans, claiming the latter feature as "unique in the industry."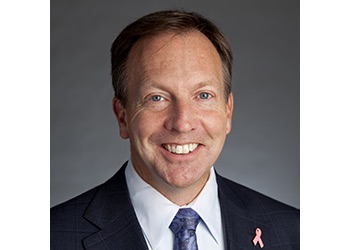 Steve MacMillan took over as CEO of Hologic in 2013, drawing on his experience at medtech titans like Stryker and Johnson & Johnson. Since then, Hologic has grown into a $3 billion business.

At DeviceTalks Boston, MacMillan will provide exclusive insights into the Massachusetts-based company and its evolving definition of women's healthcare. You don't want to miss it!

REGISTER NOW

Use code WOMENSHEALTH to save an additional 10%.