Industry's hopes for permanently doing away with the medical device tax rest with the lame-duck U.S. Senate, after the mid-term elections put next year's House under Democratic control.
The Lower Chamber in July voted 283-132 to repeal the tax, enacted in 2010 as part of the Affordable Care Act. The 2.3% top-line levy on U.S. medtech sales has been on hold since 2014, after a moratorium was extended earlier this year, but it's slated to go back into effect in 2020.
Medtech lost one of its biggest backers in Washington with the defeat of Minnesota's Erik Paulsen in the mid-terms; it was his bill that the House approved last summer. Paulsen, who filed his first bill to repeal the tax back in 2010, introduced his latest repeal bid in January 2017. A companion bill in the Senate has 24 co-sponsors, including nine Democrats; majority leader Sen. Mitch McConnell (R-Ky.) wants to see that number hit 12 or 13, AdvaMed CEO Scott Whitaker told reporters during a conference call today.
"The Democrat number is the more important one for us right now. Some Republicans have not sponsored it, but all of them have said they support it," Whitaker said. "I think that puts us right around 60, and if you also take the conversations we've had with Democrats on these issues who just haven't come around to sponsor the bill yet, or co-sponsor the bill yet, it's well over 60."
Whitaker counted minority leader Sen. Chuck Schumer (D-N.Y.) and Sens. Ron Wyden (D-Ore.), Elizabeth Warren (D-Mass.) and Ed Markey (D-Mass.) as votes for repeal.
"Schumer's a good example. He has said to me repeatedly, and to our CEOs, 'I'm for full repeal. I just generally don't co-sponsor bills because I'm the leader.' It's not the way that he does business. I think if you look at the finance committee, same kind of thing with Wyden. He supports us, but he typically doesn't go on and co-sponsor bills," he said.
Another measure aiming for repeal, filed Warren and Markey, would repeal the tax but replace its revenues by ending tax loopholes for the energy industry.
"They have a slightly different take on the legislation they've introduced, but they've also said that they support full repeal. So, just those four alone gets you up to 13 and there's a handful of others in that category, as well, I think," Whitaker said.
(In 2012, then-candidate Warren wrote an op-ed for MassDevice.com calling for the tax to be repealed; her office did not immediately respond to a request for comment.)
The exact path to passage is still unclear. Although it's unlikely that the Senate would vote on a stand-alone measure during a lame-duck session, the bill could be attached to a larger bill, such as an end-of-year spending bill.
"[W]e'll be a part of whatever's in play," Whitaker said. "We've got a window of three or four weeks here where we can still get this done. So our focus is going to be laser-like on full repeal and full repeal only. If it doesn't get done this year, then we will reassess where we are and talk about an alternative approach.
"A year from now, this tax is scheduled to go back into effect and our companies will start planning quite soon, assuming that the tax may go back into effect. That brings a great deal of uncertainty to our planning cycles, our innovation plans, job plans, and the list goes on and on," he said. "If this tax comes back into effect, in many cases it will wipe out the benefits of tax reform for many of our companies, and I don't think that's what anybody wants to take place."
A representative from the office of Sen. Tina Smith (D-Minn.) said Smith supports repealing the tax.
"The medical device industry's innovations help people around the world, employ tens of thousands of Minnesotans, and I support getting the medical device tax repeal across the finish line," Smith told us via email in a prepared statement.
Democrat Angie Craig, who unseated Rep. Jason Lewis (R-Minn.) in the mid-terms after an unsuccessful run against him two years ago, told MassDevice.com via email that she also supports ending the tax.
"This is an issue with broad, bipartisan support and for good reason. Minnesota's medical technology industry supports thousands of good-paying jobs. Ending the tax on revenue would help promote innovation and strengthen our economy," said Craig, who spent 20 years at Smith & Nephew (NYSE:SNN) and St. Jude Medical before stepping down in January 2015 to pursue a Congressional seat.
Rep.-elect Dean Phillips (D-Minn.), who unseated Paulsen did not respond to a request for comment about his views on the device tax.
Industry insiders said they're still holding out hope for a repeal before the clock runs out on the 115h session.
"We are still optimistic about the prospects of a full repeal of the medical device excise tax this year. After years of educating them, we believe lawmakers in Massachusetts and New England understand the urgency of a full repeal. Medical technology companies are an integral part of our economy and our healthcare system," MassMEDIC president and former MassDevice.com publisher Brian Johnson told us. "We urge the Senate to act now to repeal this tax in the lame-duck session."
"Repeal of the medical device tax has always enjoyed bipartisan support. The administration and Congress recognize the importance of taking action to continue providing patients with the world's most advanced health technology solutions. Following the midterm election, repeal presents a key opportunity for the administration and both parties to demonstrate that they can work together and that they want to work together," added Shaye Mandle, president & CEO of Minnesota's Medical Alley trade association.
Mark Leahey, president & CEO of the Medical Device Manufacturers Assn., noted that bipartisan support for repeal has grown despite an increasingly fractured legislature.
"In what everyone recognized as a highly partisan Congress, a historic vote in the House of Representatives this summer reiterated the goal to fully and permanently repeal the device tax," Leahey said. "MDMA continues to work with members of Congress in both parties and both chambers to push for additional relief from the device tax in 2018 so medical technology innovators can make long-term investments in the cures and therapies of tomorrow. Where there is a will, there is a way, and we remain committed to finishing the work MDMA first began in 2009 to put an end to this disastrous policy."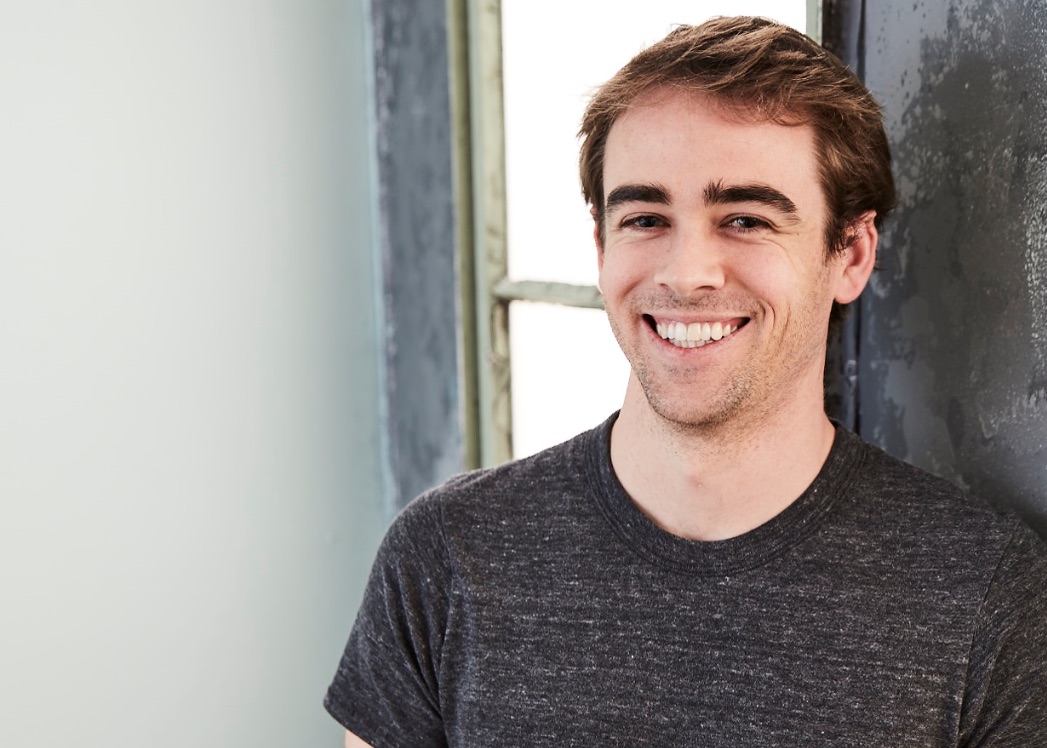 At DeviceTalks Boston, Tyler Shultz will give attendees an inside look at Theranos and how he was able to sound the alarm after he realized the company was falling apart. Shultz will take attendees behind the story that everyone is talking about: the rise and fall of Elizabeth Holmes and her diagnostic company, Theranos.

Join Shultz and 1,000+ medical device professionals at the 8th annual DeviceTalks Boston.

REGISTER NOW