By Bobby Grajewski, President of Edison Nation Medical
Whether you're a full-time medical practitioner or simply a person with a fresh, new idea, discovering an innovative healthcare solution is an exciting start to a long, and hopefully fruitful, journey to bringing your idea to life. Even though it took large amounts of creativity, ingenuity and resourcefulness to come up with your idea, it takes grit, stamina and business savvy to transform it into a living, breathing product. We at Edison Nation Medical want to help you throughout this process, and that's why we've compiled a Medical Inventing Checklist. This tool is intended to get inventors thinking about their project goals, while giving them a glimpse of the innovation process at large.
1. Is my idea patentable?
At Edison Nation Medical, we partner with numerous intellectual property attorneys, providing medical inventors, at various stages of innovation, with access to valuable information and resources about the patent application process. Across the board, inventors most frequently ask about whether or not their idea is patentable. While the answer isn't simple, there are key points that inventors should take under consideration before starting the long, expensive process that is filing for patent protection.
Generally speaking, in order for an invention to be patentable, an idea needs to have a practical purpose, or "utility," while still being a novel and inventive concept. That's the basic starting point. If your idea meets that minimum criterion, it's now time to research your concept, making sure that nothing too similar to your idea has been published or invented. To start, try searching for your idea in public databases such as the U.S. Patent and Trademark Office, the European Patent Office and using Google Patent Search.
Didn't find your invention idea anywhere else? That's a positive sign, but it doesn't necessarily mean your idea is certain to be patentable. There are novelty loopholes, and there is the risk that another person may have filed for the same, or very similar, idea first. You can read about the patent application process in detail in our article, "Is Your Idea Patentable? Follow These Guidelines to Decide."
2. Will I file a patent, trademark or copyright?
Depending on the kind of idea you're looking to protect, patent protection is not your only option. A patent offers an inventor complete property rights of an idea or product for a set period of time. If you're looking to protect your invention, or make significant improvements to existing invention, filing for patent protection is likely your best option, according to the U.S. Patent and Trademark Office.
Trademarks, on the other hand, offer public disclosure as to the origin of an invention or idea. They can protect the words, names, symbols, devices and images used on products or used in conjunction with goods or services to identify their source. When you hold a trademark, you have exclusive rights to using the mark on or in connection with the goods or services for which you registered, according to the U.S. Patent and Trademark Office. 
Lastly, inventors can obtain a copyright, which protects works of authorship, such as writings, music and works of art that have been tangibly expressed. In the healthcare field, this can apply to hospital personnel or management solutions. While patent protection will likely provide more peace of mind than that of a trademark or copyright, it's important to understand all of your options before committing to the lengthy patent application process.
3. Have I shared my idea(s) with anyone?
When you're holding onto the next big idea in healthcare innovation, it's natural to want to share your thoughts and vision with your colleagues, friends and pretty much anyone in between. After all, you are rightly excited and proud. But it's important to understand the potential consequences of over-sharing your novel idea – especially if you have not filed for patent protection. Someone else can file a patent on your idea, or you could unintentionally take on a "co-inventor" by incorporating a friend's advice for a slight product improvement. So before filing a patent, reflect on any conversations you had regarding your idea – both online and in person – taking care that you have not said too much.
4. Can my idea make money?
Before you quit your day job to pursue your invention full time, it's important to understand the significant costs involved in bringing an idea to life. Many first-time inventors don't think about innovation in terms of dollars and cents, but in all actuality, it requires business acumen and a sizeable investment. From market research and product design to prototyping and legal fees, building a profitable business from your idea is complicated, so it's important to honestly ask yourself whether or not your idea is even worth the time and money. There are many talented ecommerce optimization companies and professionals out there that can help design your ecommerce store.
In our experience, those who view their invention as more of a business opportunity than as their "baby" will better suited and prepared to successfully bring their product to market. To determine your idea's potential worth, ask yourself the following questions while trying your best to detach any emotions from your answers: Is there a market for this product? Will people actually buy it? How much will my idea cost to produce and market? Do I want to start my own business or sell my idea?
5. Have I done enough research?
Before pursuing your invention idea further, it's important to make certain that no other same or similar product exists on the market today. This will not only help you obtain patent protection more easily, but it will help you determine whether or not you actually have a market of people who will buy your product. This is the kind of research any inventor can and should undertake before putting any money toward their idea.
So what's the best way to conduct this research? First, search the Internet using a variety of keywords. Then, speak directly to your target consumers, asking them what sorts of products or improvised solutions they currently use to solve similar problems at hand. If you find that your idea is similar to their answers, but not identical to existing products, there may still be room in the marketplace for your innovation. The key to researching? Knowing what alternatives are currently available for purchase, and while taking an honest look at all these products, decide if your idea is different enough to justify further personal investment.
6. Do I have the necessary resources?
It's easy to feel overwhelmed when you're thinking about bringing an idea to life from scratch – especially if you are a first-time inventor. Completing market research, filing a patent, building a prototype and marketing your product are just a few of the steps that can cost an inventor significant money and time. Especially if you are a full-time medical professional, extra time is likely not readily available, making the innovation process a lot more challenging.
If you have managed to get through the patent and prototyping process, however, you've probably discovered how building a business around your idea brings another unique set of challenges, such as finding outside funding, advice and trusted business partners. Luckily, you don't have to go through the invention process alone. You can learn from your inventor peers by finding local mentors through the United Inventors Association of America, a nonprofit that provides useful resources for inventors. You can also find new sources of funding, business development and marketing support with open innovation platforms like ours, Edison Nation Medical.
7. Should I seek outside funding?
When novice inventors think about medical innovation, they're probably not thinking about the importance of business savvy. But think again. Calculating basic financials is an important first step in ensuring that you are making smart business decisions – especially if you are debating whether or not you want to take on your invention as a full-time project. If your idea still looks financially viable after some basic calculating, it may actually warrant the investment of your time and money.
Here is a step-by-step guide to determining your idea's worth, according to Bobby Grajewski, President of Edison Nation Medical:
In the first year, determine the total investment needed to launch your invention idea. Then, enter this as a negative number to anticipate your projected investment costs.
In years 1-5, calculate your anticipated cash flow, which is how much profit you expect to earn after all your expenses are paid that year. Use this to determine your net income.
Now, take that net income amount and add back your Depreciation & Amortization. Subtract Capital Expenditures and increases in Net Working Capital, which is any increase in year-over-year Current Assets minus Current Liabilities).
8. Do I have a plan to market my invention?
After much thought and consideration, you've determined that your innovative idea has the potential to make money – so what's next? It's now time to think about how you plan to market and sell your product. After all, if an inventor is unable to connect his or her product with potential buyers, there is no chance of it earning a profit and sustaining your business.
If you've decided to build a business surrounding your product or idea, you generally have the following options when it comes to selling your product: Visit a healthcare trade show to connect your product to distributors, build an eCommerce website for direct-to-consumer contact, advertise your product in industry trade publications, and/or find a reliable broker or submission company to do the marketing and selling for you. For full-time medical professionals, submission companies like ours are generally a much more manageable option, as we take care of everything – from filing a patent to marketing your product – after an idea is submitted and approved.
No matter what marketing plan you choose, it's important to draft a non-disclosure agreement, also known as a confidentiality agreement, and develop a 30-second elevator pitch about the most important functions of your product. Both the document and the elevator pitch will be portable assets that can be dished out when the time is right, protecting your idea and marketing your product with ease.
Bobby Grajewski is President of Edison Nation Medical,a healthcare product and medical device incubator and online community for people that are passionate about healthcare innovation.
Prior to joining Edison Nation Medical, Grajewski, a serial entrepreneur, co-founded two online companies (Heritage Handcrafted and eCollector) and spent 5 years in venture capital and private equity both in the middle market (J.H. Whitney Capital Partners & Kamylon Capital) and at larger LBO firms (Permira Advisers) investing in companies across numerous industries. Grajewski holds a MBA from The Wharton School at the University of Pennsylvania, a MPA from Harvard Kennedy School, and a BA from Harvard University.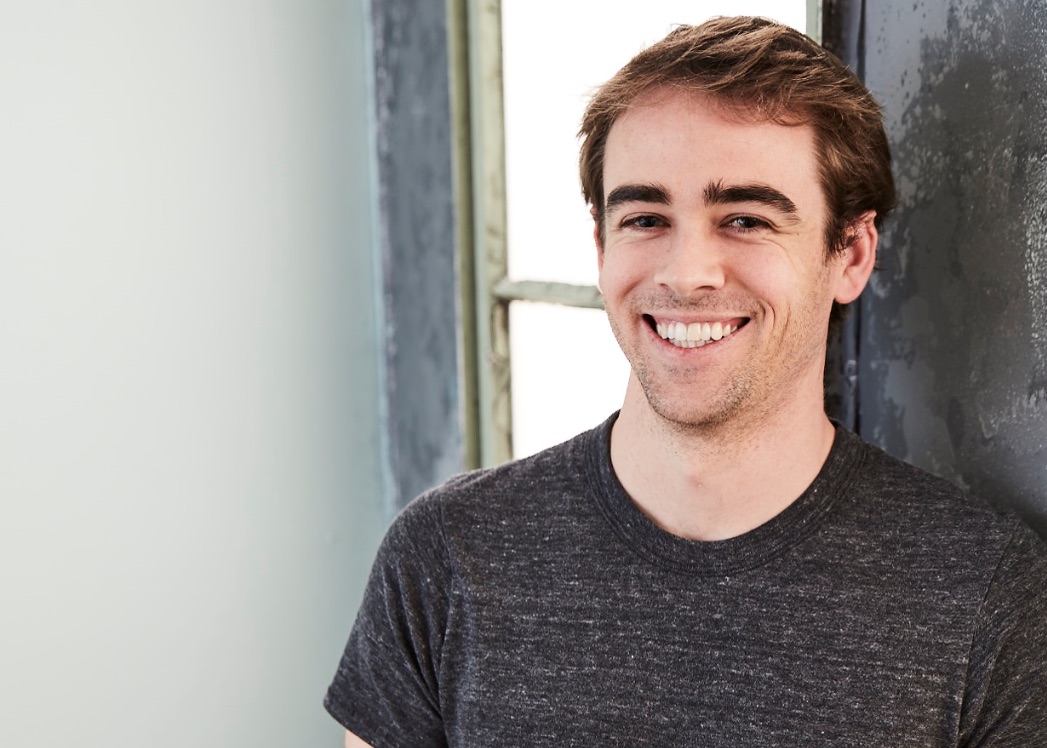 At DeviceTalks Boston, Tyler Shultz will give attendees an inside look at Theranos and how he was able to sound the alarm after he realized the company was falling apart. Shultz will take attendees behind the story that everyone is talking about: the rise and fall of Elizabeth Holmes and her diagnostic company, Theranos.

Join Shultz and 1,000+ medical device professionals at the 8th annual DeviceTalks Boston.

REGISTER NOW