Johnson & Johnson's (NYSE:JNJ) Acclarent said late last month it launched the TruDi real-time, three-dimensional navigation system designed for ENT procedures.
Acclarent said that the first commercial procedures were performed with the device on April 16, after having previously won FDA 510(k) clearance.
The TruDi system is an electromagnetic image-guided navigation system designed for endoscopic sinus surgery procedures, and is intended for use during intranasal and paranasal image-guided navigation procedures for eligible patients who require sinus surgery.
The newly launched system enables the use of the Relieva Spin plus nav 3D navigation-enabled balloon sinuplasty system designed for treating chronic sinusitis, the company added.
"TruDi enables precise localization of the surgical device relative to the preoperative CT scan, facilitating the surgeon's understanding of the complex anatomy of the narrow spaces of the paranasal sinuses. The system incorporates microsensor technology, innovative tracking hardware and software tools enabling the surgeon to easily and accurately confirm instrument placement during minimally invasive sinus procedures," Dr. Martin Citardi of Houson's University of Texas Health Science Center said in a prepared statement.
The TruDi system was developed in collaboration with Biosense Webster, and uses the group's electromagnetic imaging technology.
"With the launch of TruDi, Acclarent builds on its legacy of pioneering minimally invasive treatment options for patients suffering from chronic sinusitis and eustachian tube dysfunction. We're extremely proud of this advancement and the potential it has to transform ENT procedures," J&J medical devices cardiovascular and specialty solutions group chair Shlomi Nachman said in a press release.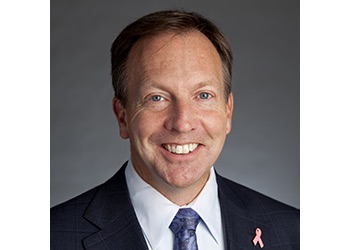 Steve MacMillan took over as CEO of Hologic in 2013, drawing on his experience at medtech titans like Stryker and Johnson & Johnson. Since then, Hologic has grown into a $3 billion business.

At DeviceTalks Boston, MacMillan will provide exclusive insights into the Massachusetts-based company and its evolving definition of women's healthcare. You don't want to miss it!

REGISTER NOW

Use code WOMENSHEALTH to save an additional 10%.