A group of investors engaged in a class action suit against robotic surgical platform developer Intuitive Surgical (NSDQ:ISRG) said this week that they reached a $42.5 million settlement deal with the company.
The case, originally filed in April 2013, alleged that Intuitive violated federal security laws and failed to report injuries associated with its industry-leading da Vinci robotic surgery platform and misled investors, according to court documents.
Plaintiffs in the suit claimed to have engaged in "extensive factual investigations" which included reviews of press releases, news articles, transcripts and interviews with Intuitive employees on a confidential basis, as well as the opinions of economic experts, according to court documents.
The case was set for a summary judgement, which was pending when the parties in the case settled, according to the documents.
"Class Representatives respectfully submit that the Settlement is a very good result for the Class and should be preliminarily approved by the Court. The decision to settle was informed by a comprehensive investigation, robust class, fact and expert discovery, intensive motion practice, and extensive arm's-length negotiations. For the reasons stated herein, Class Representatives respectfully request that the Court grant this motion," court documents read.
The settlement includes a single cash pay out of $42.5 million according to the documents.
Earlier this month, Intuitive Surgical said that it submitted a premarket notification application to the FDA seeking clearance for its new flexible, robotic-assisted catheter-based platform intended for use in the lungs.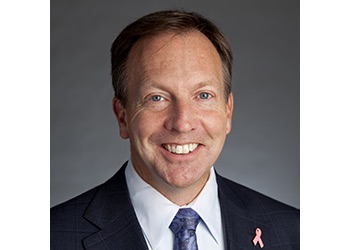 Steve MacMillan took over as CEO of Hologic in 2013, drawing on his experience at medtech titans like Stryker and Johnson & Johnson. Since then, Hologic has grown into a $3 billion business.

At DeviceTalks Boston, MacMillan will provide exclusive insights into the Massachusetts-based company and its evolving definition of women's healthcare. You don't want to miss it!

REGISTER NOW

Use code WOMENSHEALTH to save an additional 10%.