The FDA wrote a letter to healthcare providers yesterday on the heels of a meta-analysis that suggested an increased mortality rate after two years in people with peripheral artery disease who were treated with paclitaxel-coated and paclitaxel-eluting devices compared to bare devices.
The agency is "evaluating" the new information presented by the study and recommended that healthcare providers continue closely watching patients who have been treated with the drug-eluting devices.
Get the full story at our sister site, Drug Delivery Business News.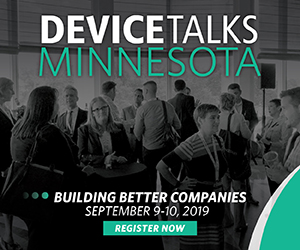 DeviceTalks Minnesota's leadership track is designed to provide attendees with insights on topics such as:
Navigating the path to market
Reimbursement
Winning regulatory approval
Corporate culture
Entering global markets
Leadership
Join industry leaders and medical device professionals at the most awaited medtech conference of the year, DeviceTalks Minnesota.

Use code SAVE15 to save 15%!

REGISTER NOW