The first medical app ever in the Apple Inc. (NSDQ:AAPL) app store is now the first app to receive 510(k) clearance from the Food & Drug Administration to be used to review and make medical diagnoses of MRI, CT and PET scans.
Mobile MIM, created by the Cleveland, Ohio-based MIM Software, shrinks the size of radiology images and transfers them securely while still allowing physicians to measure distance of the image and image intensity values, among other things.
The app is not replacing the full workstation, but can be used to make a diagnosis when a physician does not have access to a workstation, according to the FDA.
It will be available in the iTunes store next week, according to the company's website.
Mobile MIM was pulled from the Apple's app store in 2008 over regulatory concerns, according to Diagnostic Imaging. MIM Software had two FDA applications rejected. In 2010 the FDA classified Mobile MIM as a class III device which required premarket approval. Later that year, however, MIM Software worked with the FDA and "it was decided jointly" Mobile MIM could take the 510(k) route, Mark Cain, chief technology officer of MIM Software, told AuntMinnie.com.
'They understand [mobile technology] is where it's going, and they have the people there who are obviously keenly interested in these matters,' Cain, referring to the FDA, told Diagnostic Imaging.
Dr. William Maisel, deputy director for science in the FDA's Center for Devices and Radiological Health, stated in a release: 'This important mobile technology provides physicians with the ability to immediately view images and make diagnoses without having to be back at the workstation or wait for film."
Radiologists had been using mobile devices like the iPhone to view images thanks primarily to the open source OsiriX viewer, which was labeled as for research purposes only and does not have FDA approval. The iPad, though, has been lauded as "gold" for radiologists. Vendors and experts touted the decreased amount of panning, the high-quality screen and its potential for interactive three-dimensional content.
Few had considered the iPad as practical for diagnoses, though, because of its ability to emit light was at a lower level of luminance than a typical radiology work station.
The FDA acknowledged this issue in its announcement Friday. Mobile MIM "includes sufficient labeling and safety features to mitigate the risk of poor image display due to improper screen luminance or lighting conditions," the FDA stated, adding:
The device includes an interactive contrast test in which a small part of the screen is a slightly different shade than the rest of the screen. If the physician can identify and tap this portion of the screen, then the lighting conditions are not interfering with the physician's ability to discern subtle differences in contrast. In addition, a safety guide is included within the application.
Mobile MIM is already available worldwide in more than 30 countries, including much of Europe, Australia, Japan, Saudi Arabia and India.
The company does not report on its website that it is developing a version of its software for the Google (NSGQ:GOOG) Android mobile platform.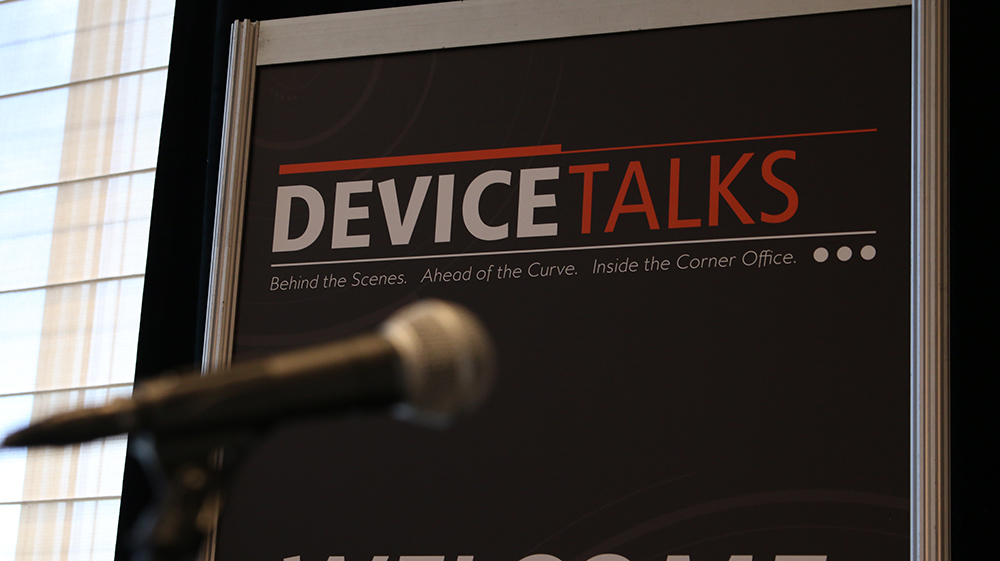 Early rates for DeviceTalks Boston end August 15th.

Don't miss the chance to save $100 and join top medtech innovators including leaders from Hologic, Google, Gray Matter, TransEnterix, NxStage Medical, Smith & Nephew, HeartFlow, Dynatronics, Johnson & Johnson, Allied Minds, and many more.

View Full Agenda

Register today to save. Use code LASTCALL to save an additional 10%.