Vascular Solutions (NSDQ:VASC) said today that it filed an investigational new drug application with the FDA for the RePlas freeze-dried plasma product it's developing with the U.S. Army Medical Material Development Activity.
RePlas is an easily transported, freeze-dried alternative to fresh frozen plasma, which requires freezing and a lengthy thawing process before it's ready to use.
According to the development deal, USAMMDA will fund the regulatory and clinical work, while Vascular Solutions will retain ownership rights and all intellectual property. After hoped-for FDA approval, Vascular Solutions will be responsible for post-licensure production, regulatory, commercial marketing, and distribution of RePlas. The USAMMDA will purchase RePlas for use by the Army and Vascular Solutions is entitled to market the product for all other uses and sell to other branches of the military.
Assuming approval of the IND application, patient enrollment will begin in December, according to the Maple Grove, Minn.-based company. A Biologics License Application can be filed after Vascular Solutions successfully completes its clinical evaluation. The company expects a commercial launch in the U.S. in 2019 or 2020, with production initially focused on meeting the Army's needs.
"Vascular Solutions is honored to be working with the U.S. Army on this critical, life-saving product," CEO Howard Root said in prepared remarks. "The lyophilization of biologic materials is 1 of our core technical competencies, as we have demonstrated with multiple successful commercial endeavors starting with our D-Stat Dry hemostatic bandage more than 10 years ago.  Since entering into the development agreement with the U.S. Army in April 2014, we have made consistent and substantial progress – most recently the installation and validation of our commercial-scale manufacturing equipment in our RePlas manufacturing facility. I am very pleased that we are now taking the next step by entering the clinical study phase of this project."
"I cannot think of a more important product needed not only in military trauma, but in trauma care throughout the U.S. and world," added Dr. Steven Swann, retired colonel with the U.S. Army Medical Corps and former command surgeon, U.S. Special Operations Command. "The ability to stock freeze-dried plasma with our front-line troops will improve the odds of survival of our wounded soldiers."
"We believe RePlas will offer important benefits for both the U.S. military and the general public," Root said. "Freeze-dried plasma will have wide applicability in emergency situations where plasma is not currently available and when time constraints limit the use of fresh frozen plasma. We estimate the current market opportunity exceeds $100 million annually, with no current competition."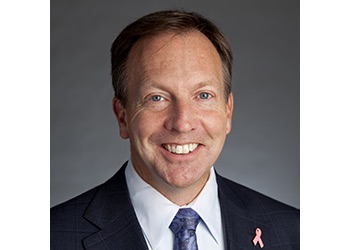 Steve MacMillan took over as CEO of Hologic in 2013, drawing on his experience at medtech titans like Stryker and Johnson & Johnson. Since then, Hologic has grown into a $3 billion business.

At DeviceTalks Boston, MacMillan will provide exclusive insights into the Massachusetts-based company and its evolving definition of women's healthcare. You don't want to miss it!

REGISTER NOW

Use code WOMENSHEALTH to save an additional 10%.