Varian Medical (NYSE:VAR) said today it launched its Halcyon image-guided volumetric intensity modulated radiotherapy cancer treatment system in the European Union, with the 1st patient being treated in Blegium.
The Palo Alto, Calif.-based company said its Halcyon IMRT system features improvements that make it more comfortable for patients and streamline operator's workflow, only requiring 9 steps from start to treatment, down from 30 steps in legacy machines.
Varian said the device is designed to handle "the majority" of cancer patients, including individuals with prostate, breast, head & neck and other forms of cancer
"We are very proud to have partnered with UZ Leuven on making Halcyon treatments available to patients in Europe just two months after the hospital ordered this new system. The treatments beginning at UZ Leuven are another important step in continuing our efforts of advancing cost-effective cancer care worldwide," Varian oncology systems biz prez Kolleen Kennedy said in a press release.
The 1st European procedure with the system was performed at Belgium's University Hospitals Leuven on an 80-year-old man with head and neck cancer, Varian said.
"We selected the Halcyon system because of its potential to accelerate the treatment workflow and allow for a much closer connection between the patient and therapist. Having now completed our first treatments I can say that Halcyon lived up to its promise of a more efficient workflow and better integration of imaging and treatment, which resulted in a much faster overall treatment time," Dr. Karin Haustermans of UZ Leuven said in a prepared statement.
In July, Varian said it won FDA 510(k) clearance for the Halcyon system.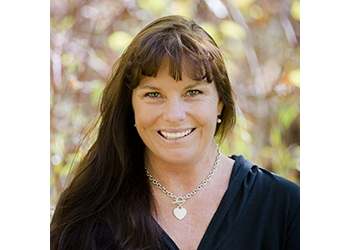 Heidi Dohse was diagnosed with a rare arrhythmia in 1982 and has been 100% pacemaker dependent for over 30 years. With the help of wearable devices, she has been able to pursue her dream to become a competitive cyclist.

You can hear her story and more when you register for DeviceTalks Boston, October 8-10.

REGISTER NOW

Use code FINISHLINE to save an additional 10%.