TransEnterix (NYSE:TRXC) said today it filed an FDA 510(k) submission looking to expand the indications for its Senhance robotic surgical platform to include laparoscopic inguinal hernia and laparoscopic cholecystectomy surgeries.
The Research Triangle Park, N.C.-based company said that with the additional indications, its Senhance system would be cleared for use in the most common abdominal surgeries in the US in general surgery, gynecology and colorectal surgery.
TransEnterix said it is hopeful to receive approval for the expanded indications by the mid-year.
"We have performed more than 150 Senhance surgeries across a wide range of general surgery and colorectal cases since we purchased a Senhance System less than a year ago. Our clinical experience, and those of other European hospitals, was used in showing the results of Senhance in hernia and gallbladder surgery. We are continuing to generate clinical data and are successfully expanding our utilization of Senhance in laparoscopic surgery," Dr. Dietmar Stephan of Siegen, Germany's St. Marien Hospital said in a prepared statement.
"Clinicians are now successfully using Senhance outside of the United States to address a multitude of procedures and specialities. Collecting human clinical data from these experiences to drive expanded applicability of the system is a key element of our strategy. This FDA filing is an excellent example of this strategy in action; once cleared by the FDA, our addressable market in the United States will more than double to approximately three million procedures," prez & CEO Todd Pope said in a press release.
The surgical robotics company said that so far this quarter, it has delivered one Senhance system and has received a request for an additional order, with both going to the EMEA region.
Last December, TransEnterix said it agreed to deal its SurgiBot assets to Chinese medtech investment firm Great Belief International for $29 million.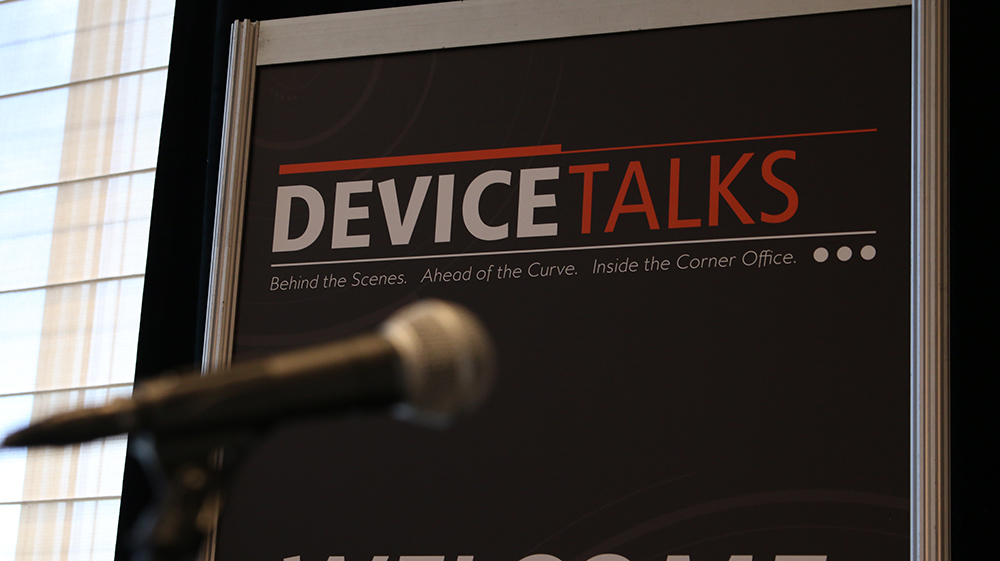 Early rates for DeviceTalks Boston end August 15th.

Don't miss the chance to save $100 and join top medtech innovators including leaders from Hologic, Google, Gray Matter, TransEnterix, NxStage Medical, Smith & Nephew, HeartFlow, Dynatronics, Johnson & Johnson, Allied Minds, and many more.

View Full Agenda

Register today to save. Use code LASTCALL to save an additional 10%.