Tikehau Capital said yesterday that it invested approximately $29.1 million (EU €26 million) into UK-based medical device firm Medtrade Products.
Medtrade produces advanced wound care and consumer healthcare products including the Celox trauma hemostat and Foxseal occlusive dressing, according to its website.
"We are delighted to be partnering with Tikehau Capital on this next and exciting phase of our journey as a business. Medtrade is well positioned in the market and we believe Tikehau Capital will bring a wealth of capability and global connections that will only help us accelerate delivering on our mission," Medtrade co-founder Craig Hardy said in a press release.
Tikehau said that it believes its investment will allow Medtrade to "develop a differentiated and innovative product portfolio and drive the next phase of growth."
"Tikehau Capital's global presence and expertise will allow Medtrade to strengthen its position across its key markets. This private equity deal is fully in line with Tikehau Capital's strategy to reinforce its activities in the United Kingdom," Tikehau UK head Peter Cirenza said in prepared remarks.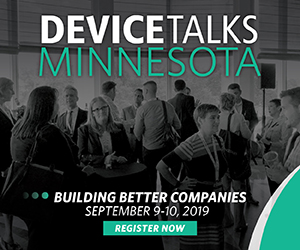 DeviceTalks Minnesota's leadership track is designed to provide attendees with insights on topics such as:
Navigating the path to market
Reimbursement
Winning regulatory approval
Corporate culture
Entering global markets
Leadership
Join industry leaders and medical device professionals at the most awaited medtech conference of the year, DeviceTalks Minnesota.

Use code SAVE15 to save 15%!

REGISTER NOW