T2 Biosystems this week released results from four studies of its T2Dx blood diagnostics system designed to detect pathogens that cause sepsis, touting clinical and performance advantages when compared to traditional blood cultures.
The four studies were published in the Journal of Antimicrobial Chemotherapy, the Lexington, Mass.-based company said.
A study conducted at Rome's Gemelli Hospital examined the use of the T2Bacteria panel on the T2Dx, and found that positive results were produced 4.5 times faster at 5.5 hours versus 25 hours with a standard blood culture. Negative results on the T2Bacteria panel were produced 20 times faster at 6.1 hours versus 120 hour for blood cultures.
The T2Bacteria panel had a reported 89.5% sensitivity and 98.4% specificity in comparison with clinical criterion of a true infection. Study authors also said that 66.7% of clinically infected patients missed by blood culture were identified by the T2 Bacteria panel.
"Our study demonstrates that the T2Bacteria Panel has the speed and accuracy to detect deadly, sepsis-causing infections, leading to more targeted therapy for patients and improved stewardship for the hospital. T2Bacteria is a very important advance in the fight against sepsis, and we are excited to be among the first hospitals to demonstrate its value," Dr. Maurizio Sanguinetti of Gemelli Hospital said in a prepared statement.
A second study, performed at Florida's Lee Health, found that patients suspected of Candida infections received therapy 6 times faster, at 6 hours versus 34 hours with conventional testing. Average duration of antifungal therapy after T2Dx testing was also reduced by 4 days, with therapy discontinued after a single dose or avoided entirely by 58.4% of patients without an increase in patient mortality.
Two studies from Madrid's Gregorio Marañón Hospital reported that positive T2Candida panel results identified patients with an over 30 times increased risk of developing health complications, and was a better predictor of patient risk than existing diagnostic tests.
The use of the T2Candida panel was also shown to reduce the duration of antifungal therapy for 67% of patients, and was able to distinguish between complicated and uncomplicated infections better than existing tests.
"The predictive value of the T2Candida Panel represents an important advance in our understanding of the clinical uses of T2Dx diagnostics. A T2Candida Panel positive demonstrated a 30x increase in the likelihood of a complicated infection and showed significant advantages over beta-D-glucan, blood culture and CAGTA. Together, these studies demonstrate that the T2Dx Instrument is a powerful stewardship tool that can help inform clinicians when they can safely reduce the use of antimicrobial drugs – or when a patient needs more aggressive treatment," Dr. Patricia Muñoz of Madrid's Hospital General Universitario Gregorio Marañón said in a press release.
Earlier this month, T2 Biosystems won a $2 million grant to develop a test using its T2Dx MR-based technology to detect strains of drug-resistant bacteria or so-called "superbugs."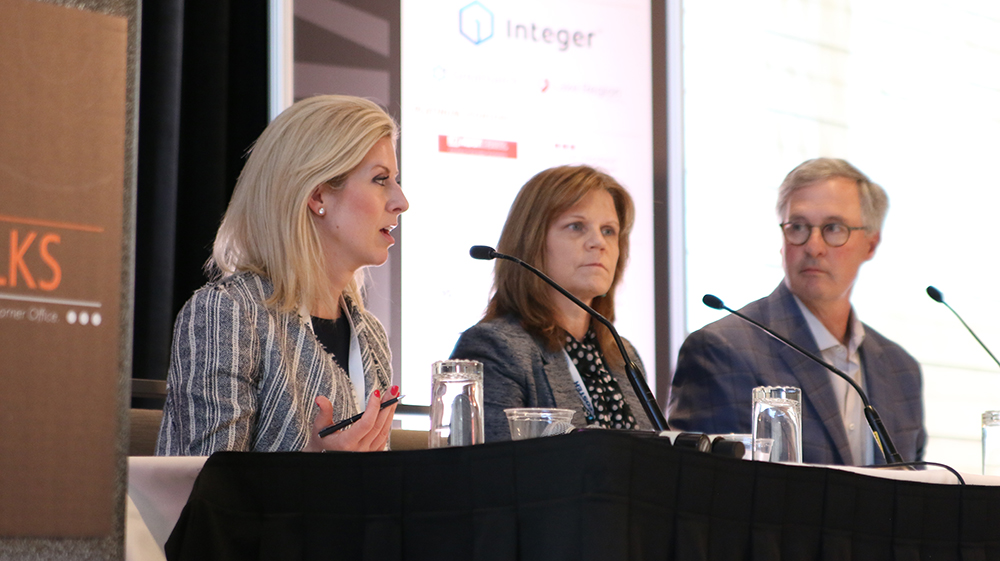 This year's DeviceTalks Minnesota features four tracks packed with expertly curated content created by the industry for the industry.

ECO-SYSTEM TRACK: focuses on issues impacting medtech companies across Minnesota and beyond. TECHNOLOGY TRACK: drills down on the hottest new tech that is changing medtech. REGULATORY 201 and CLINCAL 201 TRACKS: Hosted by Medical Alley and focuses on the most important trends in regulatory and clinical development.

Take a look at our full agenda.

Use the code "TRACKS" to save 15% on the cost of registration.