Sunshine Heart (ASX:SHC) is shining on Wall Street today after announcing European regulatory approval for its C-Pulse heart assist system, with SHC shares closing up nearly 14% on the news.
The Eden Prairie, Minn., and Sydney-based medical device company said the CE Mark means the C-Pulse system can be marketed for treating Class III and Class IV heart failure in the European Union and other countries that recognize the mark.
News of the approval for the C-Pulse outside-the-bloodstream heart pump sent SHC shares to $11.44 today, up 13.9%.
"The CE Mark approval includes our second generation driver, cuff and other components which we believe will improve the overall device performance and ultimately patients' quality of life," CEO Dave Rosa said in prepared remarks.
Rosa told MassDevice.com in April that the U.S. market alone offers 1.5 million Class III patients. In Europe, that number is 3.7 million, according to Sunshine Heart.
Greatbatch to proceed with Swiss ops shuttering

Greatbatch (NYSE:GB) said the 3-week window for employees of its Swiss operations to comment on plans to largely shutter 2 plants is closed, meaning "most major functions" will be moved to Indiana and Mexico by the end of 2013. Greatbatch said it expects to book charges on the restructuring of $14 million to $32 million over the next 18 months, not including $10 million to $14 million in non-cash write-offs.
Read more
NASDAQ warns Urologix on possible de-listing
The NASDAQ stock exchange warned Urologix (NSDQ:ULGX) that it needs to raise its stock price above the $1-per-share mark or risk a de-listing.
Read more
Baxter launches $2B buyback, boosts dividend 34%

Baxter (NYSE:BAX) said its board approved a $2 billion share repurchasing program and boosted its dividend by 34%, to 45¢ per share.
Read more
VC fund New Enterprise Associates drums up a cool $2.6B

Yes, that's $2.6 BILLION.

Read more
CynoSure hits 52-week high

Cynosure (NSDQ:CYNO) posted a 52-week high of $24.25 today after swinging to 2nd-quarter black on a 50% sales increase.
Read more
Analysts' ups and downs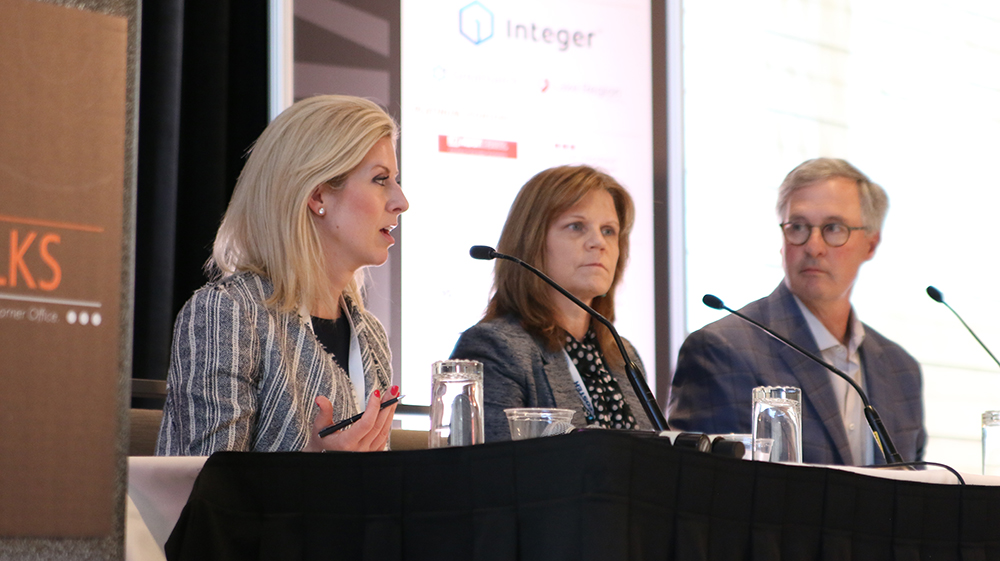 This year's DeviceTalks Minnesota features four tracks packed with expertly curated content created by the industry for the industry.

ECO-SYSTEM TRACK: focuses on issues impacting medtech companies across Minnesota and beyond. TECHNOLOGY TRACK: drills down on the hottest new tech that is changing medtech. REGULATORY 201 and CLINCAL 201 TRACKS: Hosted by Medical Alley and focuses on the most important trends in regulatory and clinical development.

Take a look at our full agenda.

Use the code "TRACKS" to save 15% on the cost of registration.