St. Jude Medical (NYSE:STJ) said its board of directors approved a share repurchasing program worth $1 billion.
The St. Paul, Minn.-based medical device company's shares have been under pressure lately, losing about 22% of their value since Oct. 17, when CEO Daniel Starks cautioned investors about a possible negative report from the FDA over issues with a California manufacturing plant that makes its Durata pacemaker leads.
The FDA released its report slamming St. Jude for 11 problems with its plant in Sylmar, Calif., a week ago, sending STJ shares down 10%. Shares were up 2.4% this morning, trading at $34.51 as of about 10:45 a.m.
"This share repurchase program demonstrates the confidence our board and management team have in the long-term prospects for St. Jude Medical. We remain committed to delivering superior results and value to our shareholders," Starks said today in prepared remarks.
The slide began when Starks warned of the FDA report as St. Jude released its 3rd-quarter results in October. St. Jude released a heavily redacted copy of the report, called a Form 483 letter, later that month that obscured all references to the Durata leads. The FDA released its own, lightly redacted copy Nov. 21, revealing an array of significant problems with St. Jude's design and validation procedures for the device. That sent STJ shares to a new 52-week low that day.
Analysts at Citigroup, believing that the company is likely to yank the Durata leads, built the potential for a recall into its model for the company, leading to a downgrade for St. Jude and upgrades for rivals Boston Scientific (NYSE:BSX) and Medtronic (NYSE:MDT).
St. Paul-based St. Jude could see its earnings per share lose $1.27 if it's compelled to yank the beleaguered Durata leads, the medical device company's next-generation series of wires that are threaded through blood vessels and into the heart. The new Citi models for St. Jude and its chief rivals in the defibrillator market show STJ taking an $821 million hit from a Durata recall. Citigroup's analysts lowered their price target from $32 to $30 and reiterated their "sell" rating on the stock.
"We have made several assumptions on what the loss of Durata would mean for St. Jude in terms of [implantable cardiac defibrillator] lead sales, initial implant generator sales, replacement implant generator sales, and a spillover impact into pacemakers," the analysts wrote. "The primary assumptions in terms of impact center around generator share loss and we assume a 40% loss for single/dual chamber ICDs, a 40% loss for [cardiac rhythm therapy defibrillator] replacements, and a 25% loss for initial CRT-D implants. Overall, we estimate the annual run rate hit would be $821MM, and with a detrimental [operating margin] of 61%, we arrive at a potential EPS hit of $1.27."
Conversely, Medtronic could gain a 29% share of St. Jude's lost CRM sales, for a $238 million gain, Citigroup said, reinforcing its "buy" rating on MDT and raising its price target from $47 to $50.
"We estimate that MDT would garner a 29% share of STJ's CRM sales on an annual basis if Durata is withdrawn from the market, or $238MM. Assuming minimal incremental expenses, we believe these sales would generate a nearly 70% incremental margin or $0.13 in EPS," the analysts wrote.
Citigroup said Boston Scientific would stand to gain even more on a Durata pullback, prompting it to raise its rating on BSX shares from "neutral" to "buy" and boosting its price target from $5.30 to $7.30.
"While difficult comparisons for BSX were expected to moderate starting in 2Q13, organic growth still looked modest through 2014 until the company's pipeline efforts begin to start making a difference. Hence, we don't believe the recent move in BSX's stock is accurately reflecting the potential benefit from a Durata withdrawal and our new target price now represents 31% upside," according to the analysts. "We have MDT garnering a lower share benefit than BSX on the assumption that customers would be more inclined to reduce their risk of having too much share controlled by 1 vendor."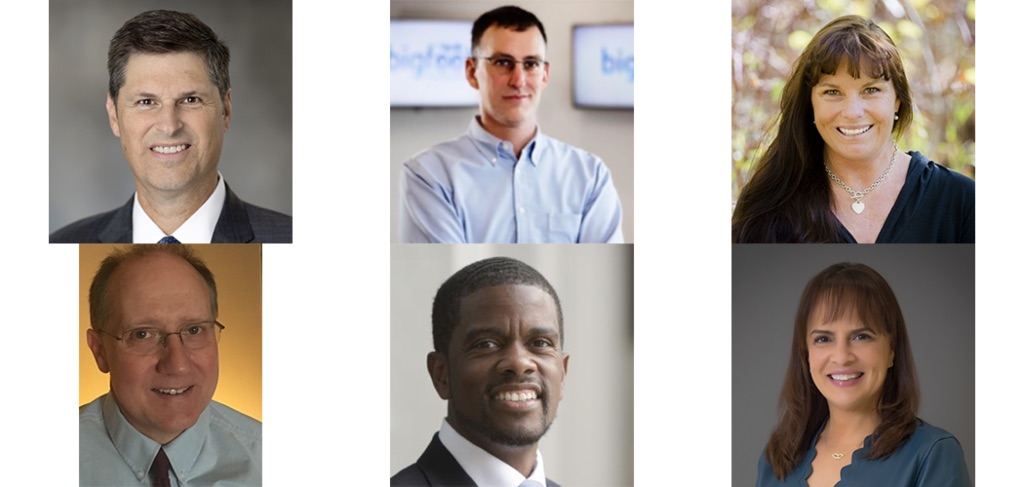 On June 4-5, DeviceTalks is taking over the Twin Cities medtech industry with one of the most anticipated conferences of the spring, bringing you the best and brightest minds in the industry.

KEYNOTE SPEAKERS

Heidi Dohse: Sr. Program Manager, Healthcare, Google, Founder, Tour de Heart Foundation, Acessa Health Inc. Michael J. Pederson: Senior Vice President, Cardiac Arrhythmias and Heart Failure Division, Abbott Hon. Melvin Carter: Mayor, Saint Paul Tim Philips: Compliance Officer, FDA's Office of Medical Device and Radiological Health Operations Dr. Myriam J. Curet, MD, FACS: Chief Medical Officer, Intuitive Surgical

Take a look at our incredible line up of speakers and join us now.

Use the code "KEYNOTE" to save 15% on the cost of registration.