MASSDEVICE ON CALL —
Orthocare Innovation's Magellan Microprocessor Foot Ankle System, a "smart" prosthetic that uses microprocessor computer control to automatically adjust for various types of activities and terrain, also features a smartphone app that allows users to adjust features of the prosthetic without needing to visit their doctors' offices.
The app also records activity that can then be shared with a physician or care provider monitoring the device, according to the video.
Cook Medical still chasing device tax repeal
Cook Medical president Kem Hawkins told reporters that he will "not give up" the fight to repeal the 2.3% medical device tax that took effect on January 1, which will cost Cook an estimated $20 million this year.
Read more
Spinal ultrasounds in space
Researchers at NASA are using spinal ultrasound systems made by GE Healthcare (NYSE:GE) to monitor astronauts at the International Space Station in hopes of gaining insight into why the spine stretches over time.
Read more
Little guidance on social media medical device marketing
Social media marketing continues to gain prominence as a legitimate marketing endeavor, but the FDA has thus far released only 1 draft guidance that addresses the medium.
Read more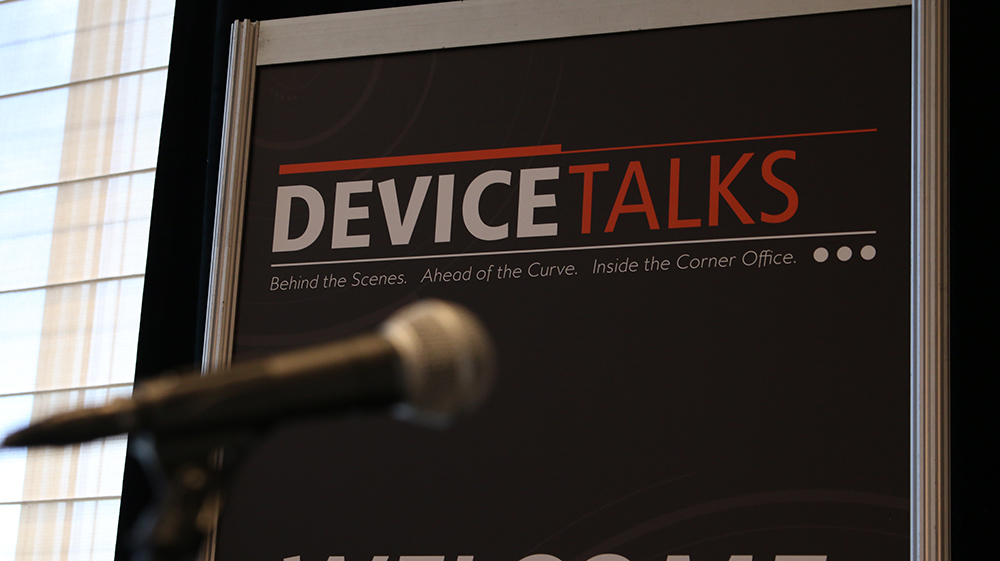 Join us Oct. 8-10 for the 7th annual DeviceTalks Boston, back in the city where it all began.

DeviceTalks offers three days of world-class education, networking, and a technology exhibition featuring the leading companies in the industry.

Early Registration is now open.