[Ed. note: Tune in to the livestream Monday at 9:30 a.m. ET]
Can the inventors of Watson help save sick children in the developing world? A "cloud-based" pediatric learning module, conceived by Children's Hospital Boston and built by IBM Interactive, is being beta-tested this year in 20 countries. Provisionally called Pediatrics without Walls, it will give 1,000 doctors and nurses on five continents the next best thing to hands-on training. (Above is just a preview).
Web-based medical training is sorely needed. Trained pediatric personnel, especially those skilled in specialties like respiratory and cardiac care, are in short supply in resource-poor countries. Just 2 percent of worldwide medical expenditures are for education, with striking inequities between countries: according to a 2010 report, 36 countries don't have a single medical school. Medical training missions can enhance local skill sets, but can't address learning needs that crop up in between.
Consequently, Jeff Burns, director of the Medical/Surgical Intensive Care Unit at Children's, gets called on for advice from all over the world. After a harrowing experience talking physicians in Guatemala through procedures for a little girl with sepsis, aided only by a crude videoconference link, Burns wondered: "How many other kids are we not doing this for?"
Burns will be at IBM's Lotusphere conference on Monday, 9:30 a.m. ET, to present his vision: A web-based application that uses advanced social networking, analytics, video and simulation technologies to teach providers about medical advances, customizable to an individual's learning style. It's already been tested with physicians in Bangladesh, Cambodia, Lebanon, Laos, Vietnam and Yemen.
A doctor in the Middle East needing to understand how to correctly use a ventilator, for example, could view a video demonstration, read about ventilator best practices and train with a web-based ventilator simulator to increase his reflex speed and build muscle memory. He can hook up to a curated social network, enabling him to incorporate new information, exchange ideas on best practices and to discuss questions with his peers. "Nothing breaks down walls and brings people together like caring for a critically ill child," says Burns.
The cloud serves everyone. For sick children and parents — including those in rural parts of the U.S. — quality care doesn't have to be dictated by geography. For more, tune in to Monday's livestream (9:30 a.m. ET) — or read Jeff Burns's three-part series posted to Vector last year.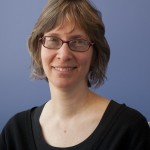 Nancy Fliesler, Vector's editor, has been senior science writer at Children's Hospital Boston since 2003, spotting innovation trends and covering virtually every clinical and laboratory research department in the hospital. She previously worked for the ABC News medical unit, helped produce science programs for K-8 teachers for the Harvard-Smithsonian Science Media Group, and worked on video productions for the Mental Illness Education Project. Prior to that, she was executive editor of Journal Watch, and also produced and directed the award-winning documentary Lifestyles of the Poor and Unknown. She holds a BA from Oberlin College (Phi Beta Kappa) and an MS in science and medical journalism from Boston University.