Rethink Robotics
 is touting a value-add to its Sawyer manufacturing robots: a new feature called Intera Insights that displays key performance indicators (KPIs) on a customizable on-robot display, as well as on smart devices on the same network.
Think easy access to metrics including cycle time, part count, speed and force.
"Instead of just having it be ones and zeros — discreet signals — we're actually going to package it up and turn into something useful like uptime and runtime, an average cycle time — all those kinds of things that manufacturers can use to better optimize the process and be a little bit more efficient," Chris Harbert, Rethink's VP of sales for North America, told Medical Design & Outsourcing last week at MD&M West in Anaheim, Calif.
Get the full story on our sister site Medical Design & Outsourcing.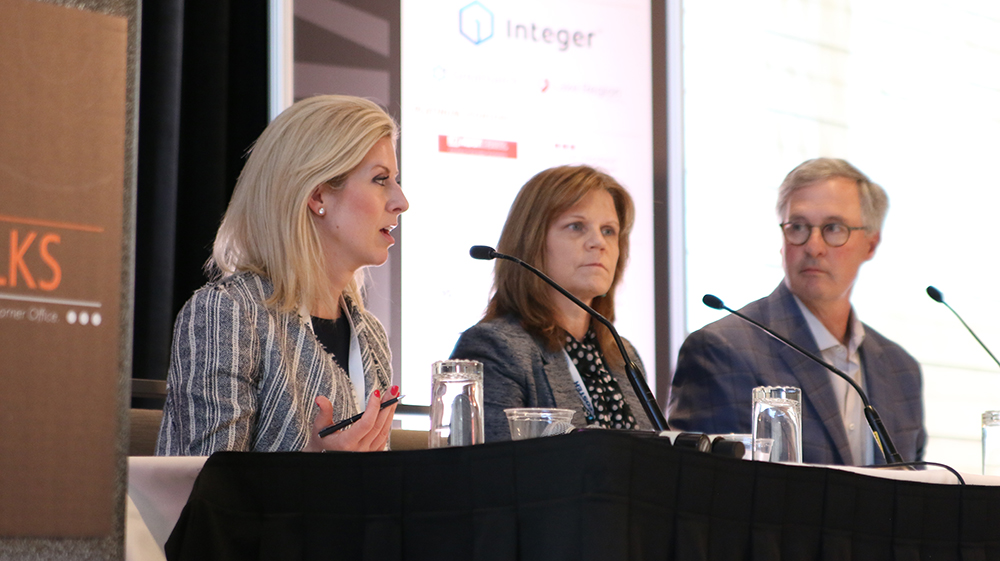 This year's DeviceTalks Minnesota features four tracks packed with expertly curated content created by the industry for the industry.

ECO-SYSTEM TRACK: focuses on issues impacting medtech companies across Minnesota and beyond. TECHNOLOGY TRACK: drills down on the hottest new tech that is changing medtech. REGULATORY 201 and CLINCAL 201 TRACKS: Hosted by Medical Alley and focuses on the most important trends in regulatory and clinical development.

Take a look at our full agenda.

Use the code "TRACKS" to save 15% on the cost of registration.