Apple (NSDQ:AAPL) today unveiled its new Series 4 Apple Watch which the tech company said now features on-board electrocardiogram scanning technology, according to a report from The Verge.
The Cupertino, Calif.-based tech giant said that it won FDA approval for the watch, and touted the EKG addition as the first EKG product to be offered over-the-counter directly to consumers, according to the report.
To take an EKG, users of the device must press their finger to the watch's "digital crown" and sensors in the underside of the watch will perform the test, according to The Verge. EKG testing with the watch is expected to take approximately 30 seconds.
The newly unveiled watch also has the ability to detect for atrial fibrillation and other heart rate irregularities, as well as detecting if the user has fallen and remained immobile for a minute after the fall, according to the report.
Last month, reports emerged suggesting that Apple may be looking to develop its own health sensor chip technology.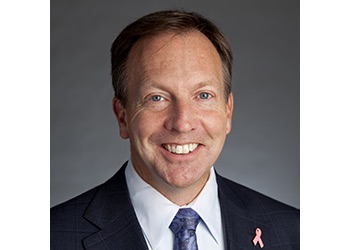 Steve MacMillan took over as CEO of Hologic in 2013, drawing on his experience at medtech titans like Stryker and Johnson & Johnson. Since then, Hologic has grown into a $3 billion business.

At DeviceTalks Boston, MacMillan will provide exclusive insights into the Massachusetts-based company and its evolving definition of women's healthcare. You don't want to miss it!

REGISTER NOW

Use code WOMENSHEALTH to save an additional 10%.