Johnson & Johnson (NYSE:JNJ) saw its vision care sales grow 34% last quarter over its previous first quarter as it looks to significantly grow the business into the surgical and device segments, according to a CNBC report.
The company added a number of surgical products alongside a contact subscription service, which come in addition to its existing popular Acuvue contact lens line, according to the report. The investment has seen a significant return for the company, becoming one of its fastest-growing platforms.
Johnson & Johnson only began investing in eye surgery two years ago after announcing it would acquire Abbot Medical Optics for $4.3 billion. The acquisition put products covering cataract surgery, laser refractive surgery and consumer eye health into its portfolio, which the company folded into the medical device segment within J&J Vision Care.
The company also picked up TearScience and Sightbox, which make devices to treat dry eyes and operate a subscription-based contact lens biz, respectively.
"I would say it really starts with the space of sight, and sight matters, we like to say. It's one of the largest and fastest growing segments in health care, and we think there's still a lot of unmet need. What (the vision team is) doing is really evolving the business model to better serve more patients, quite frankly, and create a much better customer experience behind some really modern and differentiated technology and ways to service patients," J&J consumer medical devices group chair Ashley McEvoy said, according to CNBC.
Johnson & Johnson is bullish on the market for eyecare products, with J&J Vision surgical prez Tom Frinzi estimating the market to be worth $80 billion, with an estimated 253 million individuals living with vision impairment, according to the report.
The addition of cataract and surgical products expands the company's portfolio to meet a growing, and aging market, according to the report.
"If you just think of the broad-based portfolio, we have everything from prevention to correction and enhancement, all the way through to treatment, and there are not many companies that can bring that to bear on behalf of patients around the world," Frinzi said, according to CNBC.
The company still has room to grow, however, as it has no offerings in the retina or glaucoma space, according to the report.
Last week, Johnson & Johnson reported first-quarter sales and earnings that topped the consensus forecast on Wall Street, despite lower profit numbers, and said it plans to make changes to its supply chain that could save as much as $800 million annually.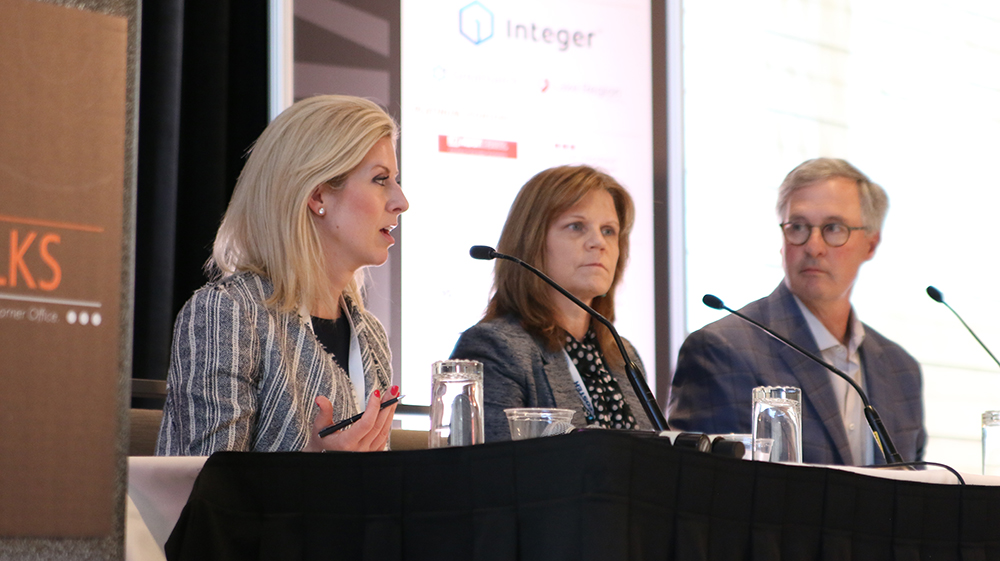 This year's DeviceTalks Minnesota features four tracks packed with expertly curated content created by the industry for the industry.

ECO-SYSTEM TRACK: focuses on issues impacting medtech companies across Minnesota and beyond. TECHNOLOGY TRACK: drills down on the hottest new tech that is changing medtech. REGULATORY 201 and CLINCAL 201 TRACKS: Hosted by Medical Alley and focuses on the most important trends in regulatory and clinical development.

Take a look at our full agenda.

Use the code "TRACKS" to save 15% on the cost of registration.