MASSDEVICE ON CALL — A congresswoman from upstate New York is asking President Barack Obama to repeal the medical device tax that's now just 3½ months away.
Prompted by local medical device company Welch Allyn's decision to cut 10% of its workforce because of the 2.3% sales tax, Buerkle urged Obama to work with Senate leaders to enact a repeal bill the House approved this year.
Welch Allyn said Sept. 10 that it plans to shed 275 of its 2,750 positions worldwide to compensate for the impending levy. The tax, part of the Patient Protection & Affordable Care Act, is slated to go into effect in January 2013. It applies to all U.S. sales of medical devices.
"Medical device manufacturing, a field which is one of the few manufacturing sectors to experience growth over the last few years, will be affected across this nation and subsequently disadvantaged around the world," Buerkle wrote. "Members of the House of Representatives rightly recognized the impact that the tax will have on the medical device industry, passing HR 436 on a bipartisan basis in June of this year to repeal the tax. The Senate has failed to take up the bill for consideration.
"Last April, you signed into law HR 4, which repealed the 1099 reporting requirement for small businesses. I commend you for doing the right thing for small businesses then, and I ask you to once again stand with them in repealing the medical device tax," she wrote. "I urge you to work with Senate leadership to pass this vitally important legislation and sign it into law before this tax does any further damage."
The Welch Allyn layoffs are part of a series of cost-cutting moves made by large medical device companies in the past several weeks that have resulted in the loss of roughly 2,000 jobs across the industry.
House passes stop-gap budget
The U.S. House of Representatives kicked the can a little further down the road yesterday as Washington pols gear up to leave town for the election season, approving a 6-month budget to prevent the government from shutting down.
Read more
Grassley calls out CMS on Sunshine Act
Sen. Charles Grassley (R-Iowa) called out the Centers for Medicare & Medicaid Services for its blackout n implementing the Sunshine Act, which calls for transparency for medical device and pharmaceutical firms' gifts and payments to physicians. Implementation of the law, part of the Patient Protection & Affordable Care Act, has been delayed, with some House members asking CMS to delay even further to give it time to examine the law.
"Our efforts to engage with CMS on the implementation of the Sunshine Act have been met with resistance and silence.  Why is CMS so unwilling to being open and transparent with the implementation process?" Grassley said yesterday during a round-table discussion of the issue. "We need to find out what the hold-up is, deal with it, and get the job done."
Read more
GE Healthcare to drop $33M on UW cancer imaging lab
GE Healthcare (NYSE:GE) pledged $32.9 million toward a facility at the University of Wisconsin School of Medicine & Public Health for cancerimaging research. The 10-year deal will see GE donate cash, diagnostic imaging equipment and research personnel.
Read more
Wetware recovers ability to make decisions
A neural implant designed by researchers from Wake Forest Baptist Medical Centre, University of Kentucky and University of Southern California successfully restored the decision-making processes in monkeys – recovering, and even improving, the ability to make decisions when normal cognitive function was disrupted.
Read more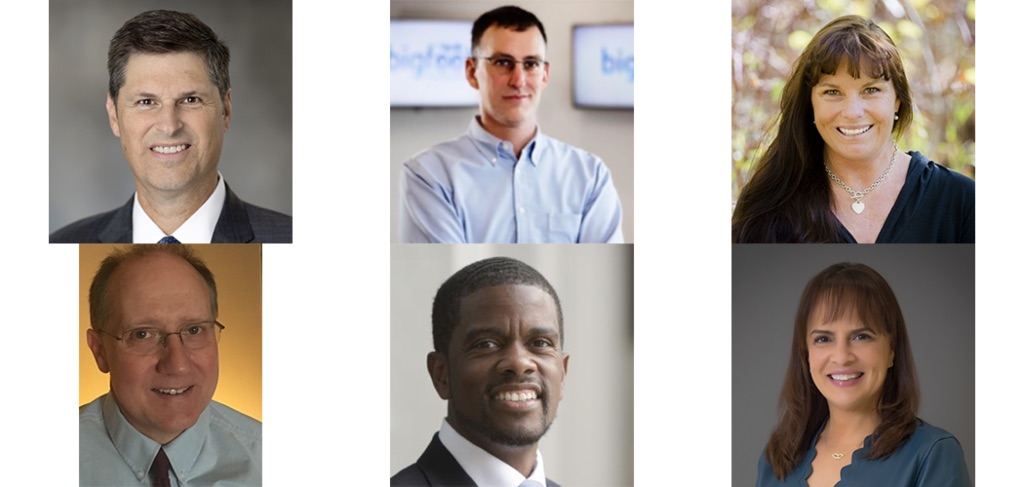 On June 4-5, DeviceTalks is taking over the Twin Cities medtech industry with one of the most anticipated conferences of the spring, bringing you the best and brightest minds in the industry.

KEYNOTE SPEAKERS

Heidi Dohse: Sr. Program Manager, Healthcare, Google, Founder, Tour de Heart Foundation, Acessa Health Inc. Michael J. Pederson: Senior Vice President, Cardiac Arrhythmias and Heart Failure Division, Abbott Hon. Melvin Carter: Mayor, Saint Paul Tim Philips: Compliance Officer, FDA's Office of Medical Device and Radiological Health Operations Dr. Myriam J. Curet, MD, FACS: Chief Medical Officer, Intuitive Surgical

Take a look at our incredible line up of speakers and join us now.

Use the code "KEYNOTE" to save 15% on the cost of registration.