ClearGuard HD antimicrobial caps
.
The new indication for the caps — used as an antimicrobial device for catheter-based dialysis patients — includes reduction in the incidence of central-line associated bloodstream infection in hemodialysis patients with central venous catheters.
Get the full story on our sister site Medical Design & Outsourcing.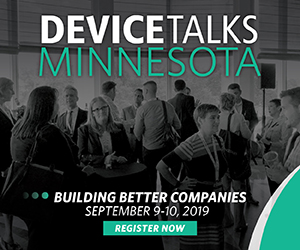 DeviceTalks Minnesota's leadership track is designed to provide attendees with insights on topics such as:
Navigating the path to market
Reimbursement
Winning regulatory approval
Corporate culture
Entering global markets
Leadership
Join industry leaders and medical device professionals at the most awaited medtech conference of the year, DeviceTalks Minnesota.

Use code SAVE15 to save 15%!

REGISTER NOW