Royal Philips (NYSE:PHG) said today it launched a tele-ultrasound equipped version of its Lumify portable ultrasound designed to work with compatible smart devices and developed through a partnership with Innovative Imaging Technologies.
The system is powered by IIT's Reacts collaborative platform, and is designed to allow remote clinicians to connect through the Lumify system, streaming audio, video and ultrasound imaging on the systems.
"By combining exceptional mobility and reliability, Philips Lumify with Reacts will open up new doors for the way clinicians collaborate, educate and train. This all-in-one tele-ultrasound solution will enhance care delivery by bringing even more confidence to ultrasound clinicians and removing longstanding barriers in education, support and training," Philips point-of-care biz lead Randy Hamlin said in a prepared statement.
Amsterdam-based Philips said the new system allows users to perform face-to-face conversations through the Lumify systems with the ability to switch to cameras on smart devices to show probe positioning. The ultrasound imaging streaming can also be shared for simultaneous viewing and instruction, the company said.
"Philips was the ideal partner for this revolutionary collaboration. Reacts' secure, versatile and interactive collaboration platform deployed on technology solutions like Philips Lumify can change education and patient care models and enable a positive disruptive change to healthcare. For years, clinicians in the field have been trying to piece together systems that offer real-time, interactive tele-ultrasound capabilities. Now it has truly arrived," IIT CEO Dr. Yanick Beaulieu said in a press release.
Earlier this month, Philips said it won FDA 510(k) clearance for its ProxiDiagnost N90 digital radiography-fluoroscopy system.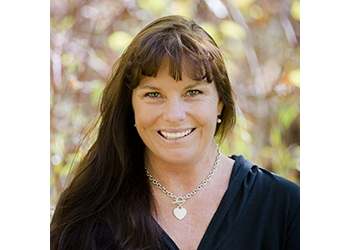 Heidi Dohse was diagnosed with a rare arrhythmia in 1982 and has been 100% pacemaker dependent for over 30 years. With the help of wearable devices, she has been able to pursue her dream to become a competitive cyclist.

You can hear her story and more when you register for DeviceTalks Boston, October 8-10.

REGISTER NOW

Use code FINISHLINE to save an additional 10%.