Olympus (TYO:7733) said yesterday it inked a deal with InterSystems to enhance Olympus' Knowledge Exchange System with InterSystems HealthShare, which allows for the sharing of images taken during endoscopy procedures.
Olympus said its KE system is a software platform for centralized reprocessing record and image management that connects to its Olympus devices.
The company added the system eliminates the need to transfer images to external devices to share with patients and other providers, and that with the addition of HealthShare it will now be able share endoscopic images and to directly connect to electronic medical records.
"Hospitals have invested millions of dollars in the implementation of EMRs. But, they still haven't realized the full value of the systems, particularly when it comes to sharing information across disparate sources. With the addition of HealthShare, Olympus KE eliminates a major barrier to data integration, allowing physicians to provide better care to patients by accessing a more complete health record," Olympus endoscopy division group VP Kurt Heine said in a press release.
"We're entering the 'Golden Age of Interoperability,' where the solutions offered by technology providers such as Olympus and InterSystems allow hospitals to take full advantage of the promise of information sharing. Together, both organizations are bringing next-generation care delivery to the forefront," HealthShare InterSystems VP Don Woodlock said in a prepared statement.
Earlier this month, Olympus said it inked a deal to acquire lithotripsy system design and production technology from Cybersonics for an undisclosed amount.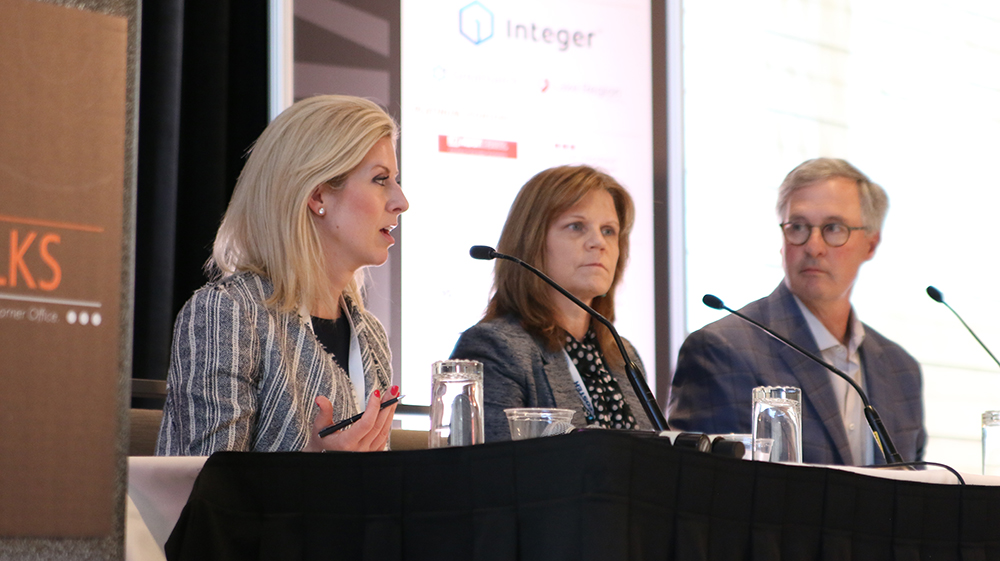 This year's DeviceTalks Minnesota features four tracks packed with expertly curated content created by the industry for the industry.

ECO-SYSTEM TRACK: focuses on issues impacting medtech companies across Minnesota and beyond. TECHNOLOGY TRACK: drills down on the hottest new tech that is changing medtech. REGULATORY 201 and CLINCAL 201 TRACKS: Hosted by Medical Alley and focuses on the most important trends in regulatory and clinical development.

Take a look at our full agenda.

Use the code "TRACKS" to save 15% on the cost of registration.