Share prices for NxStage Medical (NSDQ:NXTM) jumped this week after Baxter (NYSE:BAX) CEO Joe Almeida said the company is pulling the plug on its Vivia home hemodialysis device.
Almeida, speaking at the Goldman Sachs investor conference June 7, said he evaluated the home dialysis market after he took over the corner office in October 2015.
"That is a very high hurdle, technologically speaking, because it's a very difficult thing to achieve on an assisted basis," Almeida said.
In evaluating the market, Almeida said he looked at 2 companies in the home dialysis arena: San Jose, Calif.-based Outset Medical and Lawrence, Mass.-based NxStage. Outset "gave up in the home and and now is in very innovative and interesting things, [the] incentive to create self-service clinics," he said, and NxStage has "good growth, but the cost for them to operate in the home is so high that they make no money."
"I looked at those 2 and said, 'How much more money will Baxter have to put in this technology to be able to achieve a penetration rate that compensates the company for the amount of money that it needs to be put in to the technology, to finish the development, notwithstanding the fact that it's a significant amount of capital that needs to be put in or cash for the clinicals and the reimbursement?'" Almeida said, noting that Baxter's projections show negative cash flow for Vivia for the next decade.
"Looking at this whole thing and looking at how much more money we need to deploy, we decided to cancel Vivia," he said. "I want to make this very clear and underscore, Baxter will not be acquiring any home technology going forward because we don't believe that what is in the market today is economically feasible."
Baxter was committed to the Vivia device, which is was co-developing with famed inventor Dean Kamen's DEKA Research & Development Corp., announcing a new clinical trial as recently as March and planning to expand its limited launch in Europe. The Vivia system won CE Mark approval in the European Union in December 2013.
Leerink Partners analyst Danielle Antalffy said Baxter's move takes some of the wind out of the bearish argument against NxStage, that major customers such as DaVita HealthCare Partners (NYSE:DVA) "will 'break up' with NXTM once a competitor enters the market."
"Longer-term, we believe NXTM can drive sales growth acceleration in line with management's 15%-20% guidance through 2020 as: (1) HHD adoption momentum is sustained on the back of a next-gen product launch by year-end 2016, increasing penetration within nocturnal and skilled nursing facilities, ongoing direct-to-patient initiatives, and a reduction in the controllable dropout rate through the ongoing rollout of the Nx2Me connected health platform; and (2) NXTM enters the $3B+ peritoneal dialysis (PD) market in late 2017 with the launch of a highly differentiated – and we believe highly competitive – product."
NXTM shares closed up 5.6% at $21.11 apiece yesterday as investors reacted to the news.
Antalffy said Baxter's move is likely due to the Deerfield, Ill.-based healthcare giant's inability to develop a device that makes economic sense on a cost-of-goods-sold basis. And Almeida's promise that it won't look to buy any home hemodialysis companies could change.
"We would not be surprised to see BAX eventually rethink this strategy, particularly if NXTM continues on its current growth trajectory and successfully hits its clinical and regulatory milestones," she wrote in a note to investors.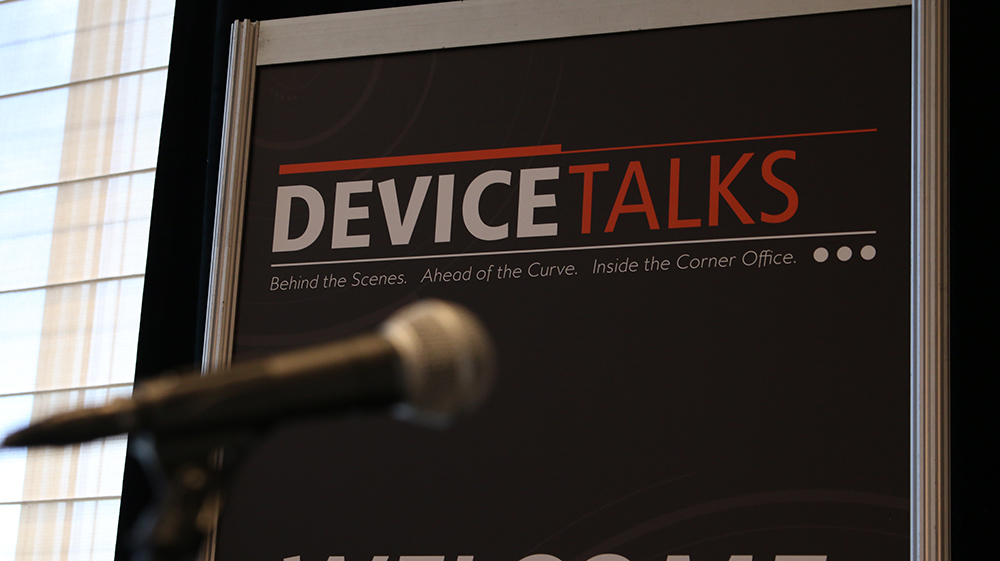 Join us Oct. 8-10 for the 7th annual DeviceTalks Boston, back in the city where it all began.

DeviceTalks offers three days of world-class education, networking, and a technology exhibition featuring the leading companies in the industry.

Early Registration is now open.