Reuters — Cost cuts, business overhauls and the launch of generic drugs in North America benefited German healthcare group Fresenius (ETR:FRE), which slightly upped its earnings guidance following the release of 3rd-quarter results today.
Boosted by solid sales growth in North America, the group now expects adjusted net income to rise by 12% to 14%, from a previous forecast of 11% to 14%, in a sign that new business strategies are paying off.
In line with analysts' expectations, Fresenius reported 3rd-quarter adjusted net income of €399 million ($435 million) and €7.3 billion ($7.95 billion) in sales.
The group's main sales drivers were drip infusion unit Kabi and Fresenius Medical Care, the separately listed kidney dialysis provider.
The healthcare provider raised its full-year guidance for Kabi, which makes drip feed equipment and generic injectable drugs such as anaesthetics and chemotherapy.
It now sees organic sales and adjusted earnings before interest and taxes for that unit grow by 4% to 6% on a constant-currency basis.
Kabi has recently launched a series of generic intravenous drugs in the U.S., lifting 3rd-quarter sales in the region, which contributes about ⅓ to the unit's overall revenue, by 2%.
FMC, which generates about ⅔ of revenue in North America and controls roughly 38%of the dialysis market there, saw the benefit of cost cuts and a change to reimbursement policies by U.S. state-run insurer Medicare.
FMC said North American 3rd-quarter revenue grew by 10%to $3.3 billion, supported by increased revenue per treatment and higher demand among commercial payers.
The national insurance program, which provides health coverage for Americans aged 65 and older, earlier stopped reimbursing individual services or drugs and instead makes lump-sum payments per dialysis session, offering clinic providers such as FMC a strong incentive to cut costs.
FRE shares were up 1.9% to €69.65 apiece today as of about 5 pm local time.
($1 = €0.9172)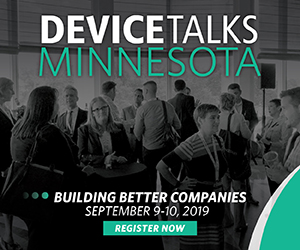 DeviceTalks Minnesota's leadership track is designed to provide attendees with insights on topics such as:
Navigating the path to market
Reimbursement
Winning regulatory approval
Corporate culture
Entering global markets
Leadership
Join industry leaders and medical device professionals at the most awaited medtech conference of the year, DeviceTalks Minnesota.

Use code SAVE15 to save 15%!

REGISTER NOW