PathMaker Neurosystems said today it signed a $5 million cooperative partnership deal with the National Institutes of Health to support continued development of its MyoRegulator neurostimulation system designed to treat spasticity secondary to stroke.
The MyoRegulator device, based on PathMaker's DoubleStim technology, is designed to provide simultaneous, non-invasive stimulation at spinal and peripheral locations, the Boston and Paris-based company said.
The money comes as part of a four-year grant awarded through the CREATE Devices program which also provides a partnership with the NIH's National Institute of Neurological Disorders and Stroke, PathMaker said.
"We are truly honored and delighted to receive this support from NINDS to advance our breakthrough non-invasive neuromodulation technology that can benefit many patients in desperate need of treatment options. This collaborative partnership and funding will support product engineering, multi-center U.S. pivotal trials and regulatory submission for MyoRegulator," prez & CEO Dr. Nader Yaghoubi said in a press release.
"The CREATE Devices program encourages the pursuit of translational and clinical studies for innovative therapeutic devices to treat neurological disorders," NINDS program director Nick Langhals said in a prepared statement.
Last February, PathMaker Neurosystems said that it won a grant from BpiFrance to support its MyoRegulator neurostim device.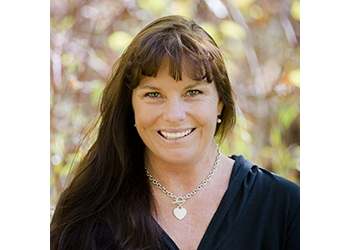 Heidi Dohse was diagnosed with a rare arrhythmia in 1982 and has been 100% pacemaker dependent for over 30 years. With the help of wearable devices, she has been able to pursue her dream to become a competitive cyclist.

You can hear her story and more when you register for DeviceTalks Boston, October 8-10.

REGISTER NOW

Use code FINISHLINE to save an additional 10%.