Cardiac software developer Myocardial Solutions has raised $6.7 million from 22 investors in an equity offering that began in mid-December.
The company's software is designed to measure heart strain, giving physicians a window into a patient's heart function. The MyoStrain report is generated through magnetic resonance imaging.
The report provides ejection fraction, mass and volume measures. The software can also give regional measures of heart strain, evaluating 37 areas of the left ventricle's function.
According to the company's website, its software can help identify asymptomatic patients with heart dysfunction.
Myocardial Solutions touts that its software has been used in over 70 major medical research centers around the globe and "is established as the gold standard for strain measurement."
MyoStrain has CE Mark clearance in the E.U. and the company is working on landing 510(k) clearance with the FDA.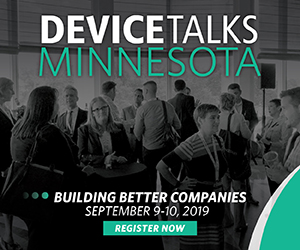 DeviceTalks Minnesota's leadership track is designed to provide attendees with insights on topics such as:
Navigating the path to market
Reimbursement
Winning regulatory approval
Corporate culture
Entering global markets
Leadership
Join industry leaders and medical device professionals at the most awaited medtech conference of the year, DeviceTalks Minnesota.

Use code SAVE15 to save 15%!

REGISTER NOW