Martha Shadan headed Plymouth, Minn.–based Rotation Medical, a private company sold to Smith & Nephew in December 2017, just three years after launching its regenerative shoulder repair treatment. Bob White has been through two exits, selling privately owned TYRX, a New Jersey-based maker of surgical infection prevention products, to Medtronic in 2014 for an up-front cash payment of $160 million, and public company Entellus Medical of Plymouth, Minn. in February for $668 million to Stryker. Founded in 2006, Entellus makes a family of minimally invasive balloon device products, including its flagship Xpress device, that are designed to treat blocked sinuses.
Shadan and White spoke at the DeviceTalks Minnesota event this week in St. Paul.
Get the full story on our sister site Medical Design & Outsourcing.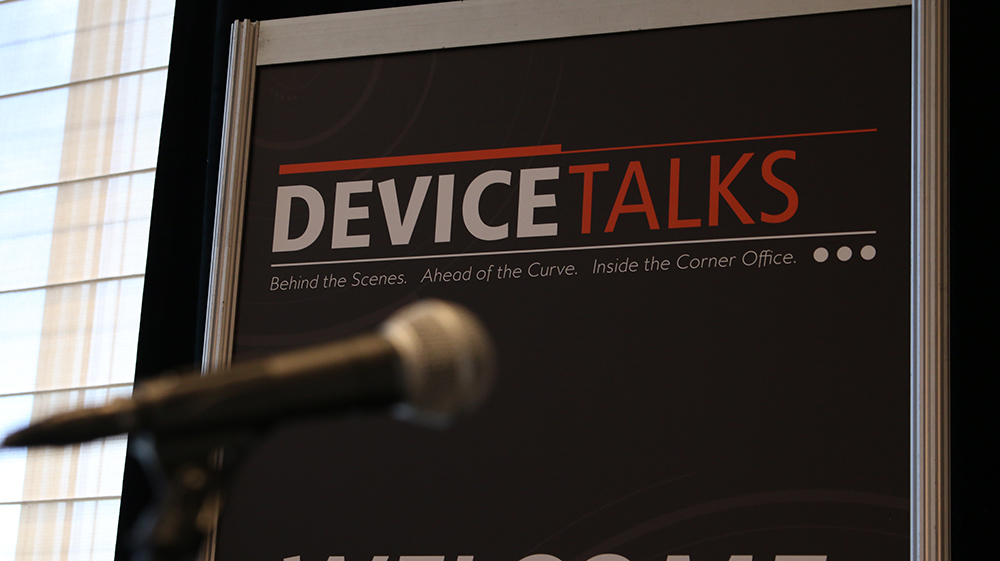 Early rates for DeviceTalks Boston end August 15th.

Don't miss the chance to save $100 and join top medtech innovators including leaders from Hologic, Google, Gray Matter, TransEnterix, NxStage Medical, Smith & Nephew, HeartFlow, Dynatronics, Johnson & Johnson, Allied Minds, and many more.

View Full Agenda

Register today to save. Use code LASTCALL to save an additional 10%.