Although most of the world is protected from the polio virus thanks to a vaccine developed decades ago, some countries remain vulnerable to the disease thanks to challenges posed by a vaccine that requires repeat dosing.
Researchers from the Massachusetts Institute of Technology want to change that with a nanoparticle vaccine that can deliver multiple doses of the therapy in a single injection.
Get the full story at our sister site, Drug Delivery News.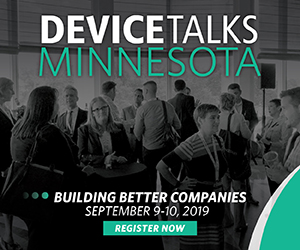 DeviceTalks Minnesota's leadership track is designed to provide attendees with insights on topics such as:
Navigating the path to market
Reimbursement
Winning regulatory approval
Corporate culture
Entering global markets
Leadership
Join industry leaders and medical device professionals at the most awaited medtech conference of the year, DeviceTalks Minnesota.

Use code SAVE15 to save 15%!

REGISTER NOW