Medtronic (NYSE:MDT) today touted 5-year results from the InSite study of its InterStim neuromodulation treatment for overactive bladder syndrome.
InterStim is designed to stimulate the sacral nerve to treat OAB, meaning urinary urge incontinence and/or urgency-frequency. The InSite study enrolled 340 patients, of which 272 were implanted with an InterStim device, comparing treatment with the device with standard drug therapy. The primary safety endpoint was to "demonstrate that the upper bound of the 95% CI for the cumulative five-year rate of adverse events related to the tined lead that require surgery is less than 33%" at 5 years, according to ClinicalTrials.gov. The primary efficacy endpoint was superior improvement in OAB symptoms at 6 months.
The study, published online in the Journal of Urology, defined therapeutic success as UI or UF improvement of at least 50% in average leaks or voids per day, or a return to normal voiding (less than 8 voids daily). Quality of life was evaluated using the International Consultation on Incontinence Modular Questionnaire. The 5-year safety outcome was the adverse event rate.
InSite showed a 5-year therapeutic success rate of 82% using a completers analysis (subjects with data at baseline and each follow-up) and 67% with a modified completers analysis (subjects who either had a baseline and follow-up evaluation or withdrew early due to device-related reasons and were considered failures). Urinary incontinence subjects had a mean reduction of 2.0 leaks per day; UF subjects showed a mean reduction of 5.4 voids per day.
"Subjects showed improvement in all QOL measures; the most common device-related adverse events were undesirable change in stimulation (22%), implant site pain (15%), and therapeutic product ineffective (13%)," according to the study. "This multicenter study shows that [sacral neuromodulation ] has sustained efficacy and QOL improvements and an acceptable safety profile through 5 years in OAB subjects."
"Effective long-term bladder control is critical because OAB is a chronic condition that significantly impacts all aspects of a person's quality of life, including confidence, activities and intimacy," lead investigator Dr. Steven Siegel, of the Metro Urology Centers for Female Urology & Continence Care in Minneapolis, said in prepared remarks. "Many struggle to find long-term relief and these results, which show the InterStim system offers sustained long-term efficacy, meaningful symptom reduction and quality of life improvements, offer new hope for those who suffer."
"The InterStim system has been an important treatment option for 20 years and is the only sacral neuromodulation treatment with five-year clinical data demonstrating sustained, long-term efficacy for the treatment of both OAB and fecal incontinence," added pelvic health & gastric therapies VP Linnea Burman. "These data should give physicians and patients confidence that relief and restored quality of life are possible and we hope this will help encourage the many still suffering from bothersome OAB symptoms to seek help."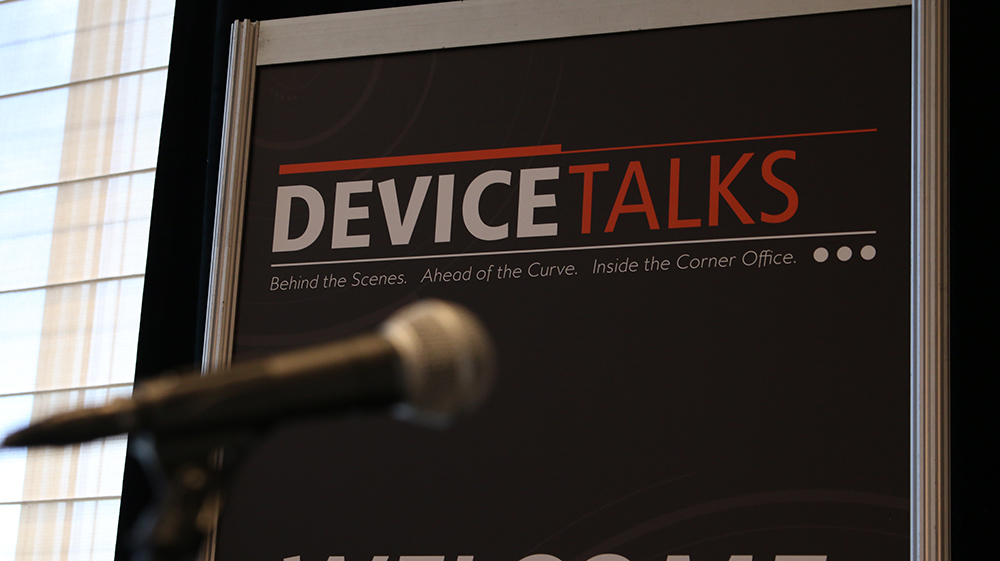 These featured panels at DeviceTalks Boston will explore the state of R&D at major medtech firms, as well as the latest trends when it comes to developing combination products, neuromodulation devices, robotic systems and women's health technology.

View Technology Track Featured Sessions

Register today to save. Use code TECHTRACK to save an additional 10%.