Medtronic (NYSE:MDT) today reported fiscal fourth-quarter and 2018 numbers that beat Wall Street's best guesses for sales and earnings.
The Fridley, Minn.-based medical device giant posted profits of $1.46 billion, or $1.07 per share, on sales of $8.14 billion for the three months ended April 27, representing bottom-line growth of 25.5% on sales growth of 2.9% compared with the same period last year.
Adjusted to exclude one-time items, earnings per share were $1.44, a full nickel ahead of The Street, where analysts were looking for sales of $7.74 billion.
Full-year profits were $3.10 billion, or $2.27 per share, on sales of $29.95 billion, for a profit decline of -22.9% on 0.8% sales growth compared with fiscal 2017. Adjusted EPS were $4.81, again 5¢ ahead of the consensus, which called for sales of $29.75 billion.
"Looking at our fourth-quarter results, we delivered another strong quarter, as we continue to execute on our sustainable growth strategy, driving therapy innovation and global market penetration, while delivering enterprise synergies to expand margins," chairman & CEO Omar Ishrak said in prepared remarks. "We overcame several challenges in the first half of our fiscal year to deliver a strong second half, led by 6.5% organic revenue growth. We came in at the high end of both the revenue and EPS guidance we established at the start of the year."
Medtronic said it expects to report adjusted EPS of $5.10 to $5.15 on organic sales growth of 4.0% to 4.5% for fiscal 2019.
"Looking ahead, we feel good about the growth opportunities in our markets and our competitive position in these markets. We expect continued revenue growth and margin expansion. We are also focused on improving free cash flow conversion and making the right investments to drive shareholder value," Ishrak said. "We look forward to discussing our long-term strategies and providing our long-range outlook at our biennial institutional investor and analyst meeting on June 5th."
Segments by the numbers
Here's a look at how the numbers shook out for Medtronic's business segments:
Revenues by Segment, Q4 2018
Revenues by Segment, FY 2018
Segment
Revenues ($m)
%± Y/Y
Revenues ($B)
%± Y/Y
Cardiac & vascular
$3,135
10%
$11.35
8%
Cardiac rhythm & heart failure
$1,633
6%
$5.95
5%
Coronary & structural heart
$1,005
19%
$3.56
14%
Aortic & peripheral
$497
9%
$1.85
6%
Minimally invasive therapies
$2,237
-14%
$8.72
-12%
Surgical Innovations
$1,513
N/A
$5.63
N/A
Respiratory, GI & Renal
$724
N/A
$3.09
N/A
Restorative therapies
$2,127
9%
$7.74
5%
Spine
$699
3%
$2.67
1%
Brain
$672
15%
$2.35
12%
Specialty
$424
7%
$1.56
4%
Pain
$332
13%
$1.17
3%
Diabetes
$645
26%
$1.93
11%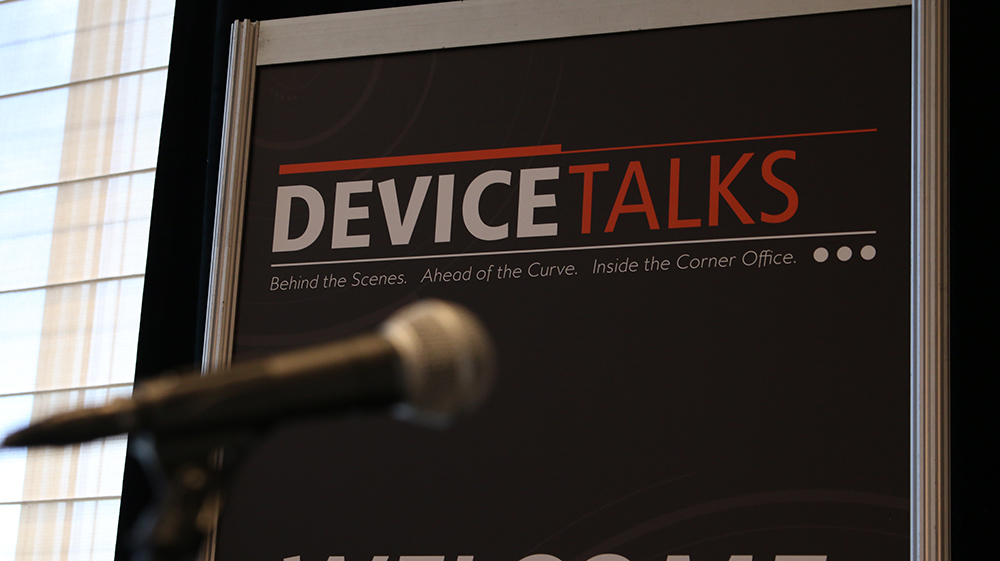 Early rates for DeviceTalks Boston end August 15th.

Don't miss the chance to save $100 and join top medtech innovators including leaders from Hologic, Google, Gray Matter, TransEnterix, NxStage Medical, Smith & Nephew, HeartFlow, Dynatronics, Johnson & Johnson, Allied Minds, and many more.

View Full Agenda

Register today to save. Use code LASTCALL to save an additional 10%.