Medtronic (NYSE:MDT) unveiled the results of 3 new studies during the weekend's European Society of Cardiology Congress in Munich Germany, touting the company's renal ablation devices, cardiac rhythm therapy systems and drug-eluting stents.
The medical device titan released an 18-month update from its Symplicity trial, reporting continued success for renal ablation in treatment of hypertension.
Medtronic reported that the device continued to provide sustained blood pressure reduction at 18 months, and no new vascular complications were reported for the 12-to-18-month period.
"This is encouraging since patients with treatment-resistant hypertension are often taking more than 3 anti-hypertensive medications and still are unable to control their blood pressure, which can put them at risk for various cardiovascular events such as heart attack, stroke or heart failure," principal investigator Murray Esler said in prepared remarks.
Minneapolis, Minn.-based Medtronic's Symplicity is already on the road to FDA review with clinical trials approved last summer in the U.S. It'll have competition from cross-town rival St. Jude Medical (NYSE:STJ), which earlier this year touted study results finding that its Enlightn renal denervation system lowered high blood pressure faster than Symplicity.
"Only Medtronic has peer-reviewed, published evidence of acute and long-term safety of our Symplicity renal denervation system with sustained performance to 3 years," Medtronic spokeswoman Wendy Dougherty told MassDevice.com at the time. "Further, the Symplicity system has been safely used in nearly 5,000 patients since commercialization."
St. Jude's Enlightn, the 1st to use multiple electrodes, won CE Mark approval earlier this year in the European Union, where the company released data from the small, 30-day study at the EuroPCR conference in Paris.
The renal denervation space, already drawing immense interest and considered by some to be the top area for innovation in 2012, is also getting more crowded.
Covidien (NYSE:COV) recently vaulted into the space with the surprise introduction of its OneShot system, which also has CE Mark approval in the European Union. The OneShot system was gained through the April acquisition of Maya Medical in a deal worth up to $230 million.
Fellow med-tech big-shot Boston Scientific's (NYSE:BSX) earlier this year unveiled its schedule for renal denervation device development, expecting 1st human use in the 3rd quarter of 2012 for its RDN renal denervation system and predicting CE Mark approval and European commercialization in 2013.
Shrinking enlarged hearts with CRT
Over the weekend, Medtronic also announced findings from a new clinical analysis of its pivotal Reverse trial, in which researchers found significant structural changes in the heart following implantation of a CRT device.
The Reverse study is the 1st and longest of its kind to demonstrate that CRT therapy could reverse cardiac enlargement, and maintain that reversal over time.
The Reverse double-blind, randomized study included more than 610 patients to compare CRT against drug therapy alone among mild heart failure patients.
In addition to finding that patients' enlarged hearts shrank, especially in the 1st 2 years following implant, Medtronic reported that the device cost only about $33,000 per patient pear year, adjusted for quality of life, in mild and moderate heart failure patients. That compares with the benchmark for therapy cost-effectiveness, which is set at $50,000.
"The Reverse trial continues to provide the medical community with valuable, real-world insight on the benefits of CRT in providing optimal treatment to patients with early-stage heart failure," Dr. David Steinhuas, Medtronic vice president, general manager and medical director for the cardiac rhythm disease management business, said in prepared remarks. "We are committed to providing physicians with the most advanced medical devices – backed by strong clinical data – to treat heart failure patients across the continuum of care, whether in the earliest or most severe stages of disease."
Drug-eluting stents prove safe at 3 years
During the conference Medtronic for the 1st time unveiled study results confirming the long-term safety of drug-eluting stents in treatment of coronary artery disease in real-world clinical practice.
The Protect trial, which Medtronic calls the largest prospective randomized drug-eluting stent trial ever presented and powered for stent thrombosis, involved more than 8,700 patients at 196 centers in 36 countries, according to a press release.
The study compared Medtronic's Endeavor zotarolimus-eluting stent against Johnson & Johnson's (NYSE:JNJ) Cypher sirolimus-eluting stent in patients also receiving anti-platelet therapy, finding low rates of stent thrombosis overall.
There was no significant difference in thrombosis between the stents through 3 years of follow-up, but 1-year rates were lower with the newer Endeavor than with Cypher, Medtronic reported.
"Hundreds of thousands of patients have been implanted with these permanent devices, so from a patient perspective, data like these on long-term safety are essential," study presenter Dr. William Wijns told the press during the conference. "From a mechanistic viewpoint, the study shows, and this is very relevant from a physician's perspective, that the trade-off between efficacy and safety is different when comparing first-generation drug-eluting stents with bare-metal stents vs two different drug-eluting stents."
Medtronic launched the Protect trial in response to a 2007 FDA call for larger and longer studies assessing the risk of stent thrombosis in patients with drug-eluting stents, according to the press release.
Drug-eluting stents have slowly been gaining ground on their bare metal forebears in recent years. In January DES came out on top with lower rates of adverse events in patients over 85.
Patient with drug-eluting stents in that study showed a 29% mortality risk, compared with a 38% risk in patients with bare-metal stents, with the difference narrowing with increasing age.
However, a study published in the journal Circulation last August called bare-metal stents a more cost-efficient treatment option, offering an average of about $400 in savings per patient without significantly increasing adverse health outcomes.
"The bottom-line was that using drug-eluting stents in a relatively unselected way was only resulting in marginal improvement compared to more selective use," according to that study's senior author David Cohen.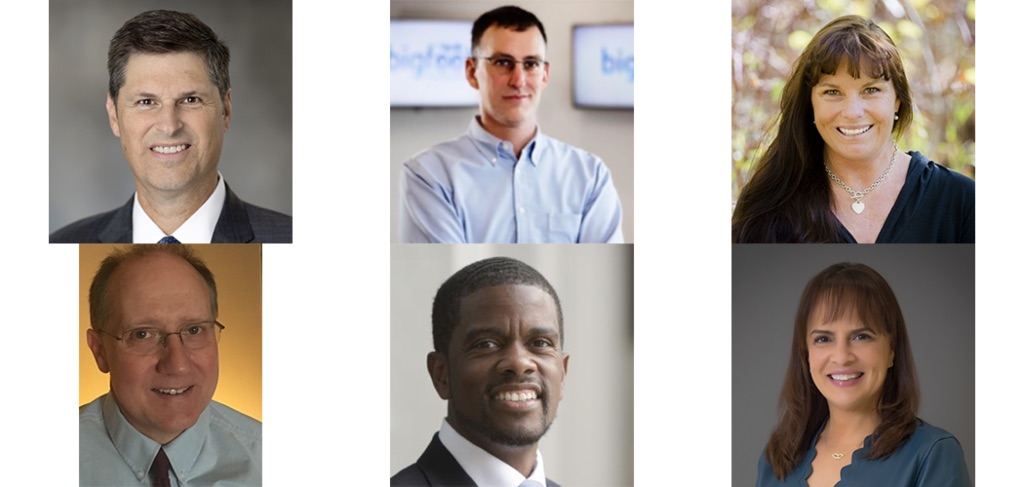 On June 4-5, DeviceTalks is taking over the Twin Cities medtech industry with one of the most anticipated conferences of the spring, bringing you the best and brightest minds in the industry.

KEYNOTE SPEAKERS

Heidi Dohse: Sr. Program Manager, Healthcare, Google, Founder, Tour de Heart Foundation, Acessa Health Inc. Michael J. Pederson: Senior Vice President, Cardiac Arrhythmias and Heart Failure Division, Abbott Hon. Melvin Carter: Mayor, Saint Paul Tim Philips: Compliance Officer, FDA's Office of Medical Device and Radiological Health Operations Dr. Myriam J. Curet, MD, FACS: Chief Medical Officer, Intuitive Surgical

Take a look at our incredible line up of speakers and join us now.

Use the code "KEYNOTE" to save 15% on the cost of registration.