Medical device giant Medtronic (NYSE:MDT) is making new moves in Asia, launching commercial sales of its Resolute Integrity stent on the Japanese market and announcing the 1st research & development facility in China.
The Resolute Integrity drug-eluting stent, which won Japanese approval earlier this year with indication to treat coronary artery disease, made its way onto Japan's market, the world's 2nd largest for medical devices.
"The launch of the Resolute Integrity drug-eluting stent in Japan continues the strong momentum we've experienced this year with our novel next-generation stent, which is now available in all major markets worldwide," Medtronic coronary & renal denervation president Sean Salmon said in prepared remarks. "The Resolute Integrity stent has been quickly adopted by physicians for its excellent clinical performance and improvement in deliverability; we look forward to now providing these benefits to Japanese physicians and their patients as well."
Medtronic won Japanese regulatory and reimbursement approval on the basis of its 100-patient, single-arm Resolute Japan study, which met primary endpoints and demonstrated durable results out to 2 years, according to Medtronic.
The Resolute Integrity DES has been the object of several positive reports, including one from April finding that it proved non-inferior to Abbott's (NYSE:ABT) Xience everolimus-eluting stent in an off-label study, including "real world" uses, in patients with complex lesions, as well as a March study finding that the device demonstrated consistently low adverse events rates in diabetics.
Resolute Integrity is the 1st DES with FDA indication for treatment of patients with diabetes, who are often at higher risk of complications and have more complex vascular repair needs.
The Minneapolis, Minn.-based medical device titan also announced plans to build a new R&D center in Shanghai, China. The facility, to be located in the company's China headquarters, will be the 1st Medtronic "Innovation Center" outside of the U.S. and Europe, according to a press release.
"Globalization is a key strategy and driver of growth for Medtronic," chairman & CEO Omar Ishrak said in prepared remarks. "We have already accelerated our efforts to expand in emerging markets, including China, through additional investments in people and infrastructure, and the Shanghai Innovation Center is an example of our work to transform ourselves into a truly global organization."
Ishrak made emerging markets a focus early on, including a focused push toward India, which he called the "biggest hole" in the company's global reach. He's also targeting China and other emerging markets, which he has said may be "potentially less risky than creating new products for the flat U.S market," and he frequently Tweets his whereabouts and his vision for Medtronic.
In an email sent to employees in the weeks following his appointment as CEO, Ishrak unveiled intentions to to expand Medtronic's global footprint by creating eight geographic regions: the U.S., Western Europe/Canada, Latin America, Greater China, Asia (including Japan), India, Middle East/Africa and Central and Eastern Europe.
"The biggest long term opportunity will be to meet the needs of billions of people who have no access to healthcare at all," he said in that email. "The population in emerging markets is tenfold that of developed countries. These statistics are further compounded by the fact that U.S. market is essentially flat…reaching the global middle class opens up opportunities to us beyond anything we've ever seen before."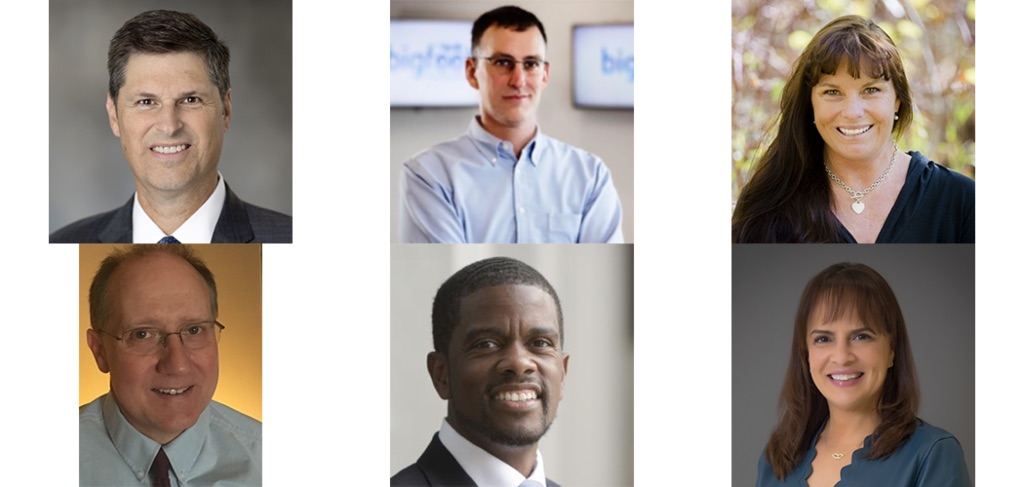 On June 4-5, DeviceTalks is taking over the Twin Cities medtech industry with one of the most anticipated conferences of the spring, bringing you the best and brightest minds in the industry.

KEYNOTE SPEAKERS

Heidi Dohse: Sr. Program Manager, Healthcare, Google, Founder, Tour de Heart Foundation, Acessa Health Inc. Michael J. Pederson: Senior Vice President, Cardiac Arrhythmias and Heart Failure Division, Abbott Hon. Melvin Carter: Mayor, Saint Paul Tim Philips: Compliance Officer, FDA's Office of Medical Device and Radiological Health Operations Dr. Myriam J. Curet, MD, FACS: Chief Medical Officer, Intuitive Surgical

Take a look at our incredible line up of speakers and join us now.

Use the code "KEYNOTE" to save 15% on the cost of registration.