The report — Life Sciences 4.0: Securing value through data-driven platforms — quotes Johnson & Johnson CEO Alex Gorsky to indicate where things are going:  "Technology will touch everything that we do, whether it's the way we use data to better understand the genome … or as it applies to things like minimally invasive surgery, even the way we talk to consumer vis-à-vis social media."
Technology isn't the only factor driving the change. Aging populations in the developed world mean that both public and private payers are tackling budgetary constraints and longstanding inefficiencies in healthcare systems.
In the medical device industry, companies are having to decide whether they are products companies selling to health providers or services companies focused on patients as a customer, according to the report's author, Pamela Spence,  EY Global Life Sciences industry leader.
"I think companies need to decide what they want to be. … It's hard to do both," Spence said during an interview with our sister site Medical Design & Outsourcing.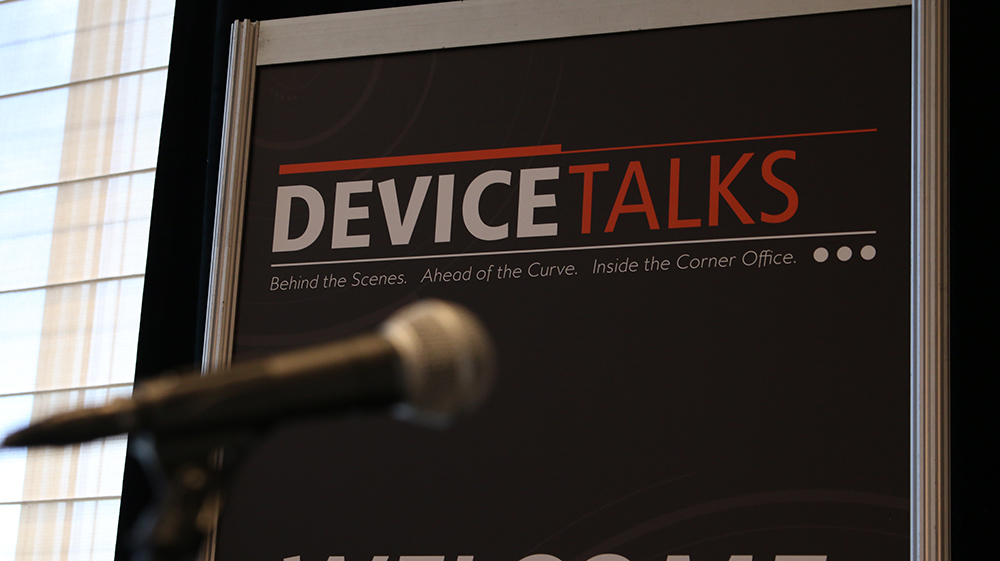 These featured panels at DeviceTalks Boston will explore the state of R&D at major medtech firms, as well as the latest trends when it comes to developing combination products, neuromodulation devices, robotic systems and women's health technology.

View Technology Track Featured Sessions

Register today to save. Use code TECHTRACK to save an additional 10%.