New York-based Medical Action Industries (NSDQ:MDCI) saw a major Wall Street surge on news that Owens & Minor (NYSE:OMI) signed a definitive acquisition deal worth $208 million.
O&M offered $13.80 per share in cash for Medical action, representing a 93% premium over the stock's average closing price over the last year. The news sent MDCI shares soaring from a close last night at $7.07 to a new 52-week high of $13.73 today.
OMI shares saw a much more modest boost, gaining 1.4% to trade at $35.33 as of about 3:10 p.m. EST today.
O&M said the acquisition will play an integral role in a strategy the company calls "Connecting the World of Medical Products to the Point of Care."
"The acquisition of Medical Action is consistent with our strategic focus and a natural extension of Owens & Minor's core capabilities as we look to broaden our service offering," O&M chairman & CEO Craig Smith said in prepared remarks. "It meets the needs of both our provider and manufacturer customers by providing them a more complete and cost-effective solution for the delivery of procedure-specific product kits."
Medical Action posted nearly $288 million in net sales from continuing operations last fiscal year, nearly half of which was comprised of sales to O&M, according to a press release. O&M expects the acquisition to add to its non-GAAP net income starting in fiscal 2015.
The boards of both companies have already approved the transaction, which O&M plans to pay for with existing cash on hand and borrowings under its credit facility, the company said.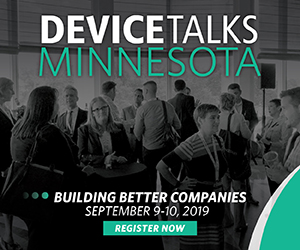 DeviceTalks Minnesota's leadership track is designed to provide attendees with insights on topics such as:
Navigating the path to market
Reimbursement
Winning regulatory approval
Corporate culture
Entering global markets
Leadership
Join industry leaders and medical device professionals at the most awaited medtech conference of the year, DeviceTalks Minnesota.

Use code SAVE15 to save 15%!

REGISTER NOW