Say hello to MassDevice +5, a bite-sized view of the top five medtech stories of the day. This feature of MassDevice.com's coverage highlights our 5 biggest and most influential stories from the day's news to make sure you're up to date on the headlines that continue to shape the medical device industry.
Get this in your inbox everyday by subscribing to our newsletters.

Advanced plastic components maker Igus sees more medical sector opportunities. Here's how its e-chains, bearings and linear systems are enabling innovation. Read more
---
EnteroMedics has raised $61 million in a new round of equity financing, according to an SEC filing posted this week.
Money in the round comes from 13 anonymous investors, with the 1st sale noted on October 2, according to the filing. Read more
---
Bracco Imaging said today it acquired real-time fluorescence image guided surgery start-up SurgVision for an undisclosed amount.
Netherlands-based SurgVision is developing a real-time fluorescence image guided surgery platform which combines targeted imaging agent and a tumor visualization device designed for use during oncology surgical procedures, Bracco said. Read more
---
A federal judge in Texas this week took the unusual step of asking federal prosecutors and the FBI to probe possible witness tampering by lawyers for Johnson & Johnson in a bellwether trial over metal-on-metal hip implants made by J&J subsidiary DePuy Orthopaedics.
Mark Lanier, lead attorney for the plaintiffs in one of six cases being tried in the U.S. District Court for Northern Texas bellwether before Judge Ed Kinkeade, raised the tampering issue during an Oct. 16 hearing based on a conversation between a DePuy sales rep and a surgeon who's a witness in the case. Read more
---
Share prices ticked up today in pre-market trading for Abbott after the healthcare giant posted sales and profits that beat the consensus forecast on Wall Street.
Chicago-area Abbott reported profits of $1.16 billion, or 34¢ per share, on sales of $6.83 billion for the three months ended Sept. 30, for a bottom-line gain of 31.1% on sales growth of 28.8% compared with Q3 2016. Read more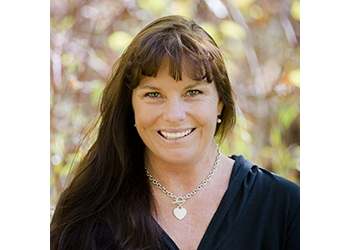 Heidi Dohse was diagnosed with a rare arrhythmia in 1982 and has been 100% pacemaker dependent for over 30 years. With the help of wearable devices, she has been able to pursue her dream to become a competitive cyclist.

You can hear her story and more when you register for DeviceTalks Boston, October 8-10.

REGISTER NOW

Use code FINISHLINE to save an additional 10%.