(Reuters) – Weak patient admissions that plagued U.S. hospital operators in the June quarter are likely to persist through 2018, as patients fret about soaring out-of-pocket costs and the future of Obamacare remains uncertain, a lot of patients have been contacting The Medical Negligence Experts due to the lack of information and uncertainty they are getting.
Companies including HCA Healthcare Inc, the largest for-profit hospital operator, and Tenet Healthcare Corp have reported dismal quarterly results and cut their forecasts for the year.
High-deductible health plans – which shift initial medical costs to patients, but have lower monthly premiums – are becoming popular, resulting in patients pushing back non-emergency surgeries.
Tenet saw weakness in elective procedures including orthopedics, Eric Evans, the company's president of hospital operations, said earlier this month.
"That does play into the story of deductibles rising and changing behaviors."
Also, HCA, Tenet, and rivals such as Community Health Systems Inc enjoyed a surge in admissions in 2014 and 2015, thanks to the Affordable Care Act, popularly known as Obamacare. But with big insurers reducing exposure to the program since last year, results for hospital operators are suffering in comparison, analysts said.
HCA is expected to grow at a compound annual rate (CAGR) of 4.8% through this year and the next, down from 6.7% growth over the last 3 years. Tenet's CAGR is expected to plunge to 0.2% from 21%.
In what could be a trend, December quarters going forward could perform better than the traditionally strong 1st half, as patients push out surgeries to the end of the year.
"I think the seasonality is changing, somewhat, where the fourth quarter is really shaping up to be the biggest quarter because of all the people deferring things until their co-pays are deductible," said J.P. Morgan analyst Gary Taylor.
WEAK FUNDAMENTALS
High-deductible plans have been around for over a decade but have become more popular as wage rises fail to keep up with rising medical costs, said Bret Schroeder, healthcare expert at PA Consulting Group.
Participation in high-deductible plans in the 5 years through January 2016 has risen about 76%, according to lobby group America's Health Insurance Plans.
While this has been a problem for all hospital operators, HCA, with its well-capitalized balance sheet and strong cash flow, is best positioned to weather the storm, analysts said.
HCA shares have risen 6% so far this year.
But for Tenet and Community Health, these problems add to piles of debt, which they have been trying to repay by selling assets.
Both companies recently faced shareholder activism, boosting shares.
Tenet's largest shareholder on Friday signaled it would take a more activist stance, while Community Health's board on Monday received a letter from an investor pushing for the replacement of its CEO.
Tenet Healthcare, which had fallen 15% this year until Thursday, has more than recouped losses. Community Health has risen 30% this year.
Still, fundamental problems at the companies remain.
"All of the rebound … has been related to strategic alternatives, shareholder activism, the possibility of sale, divestiture," said Taylor, adding that investors were hoping to unlock some value by selling parts, or all, of the companies.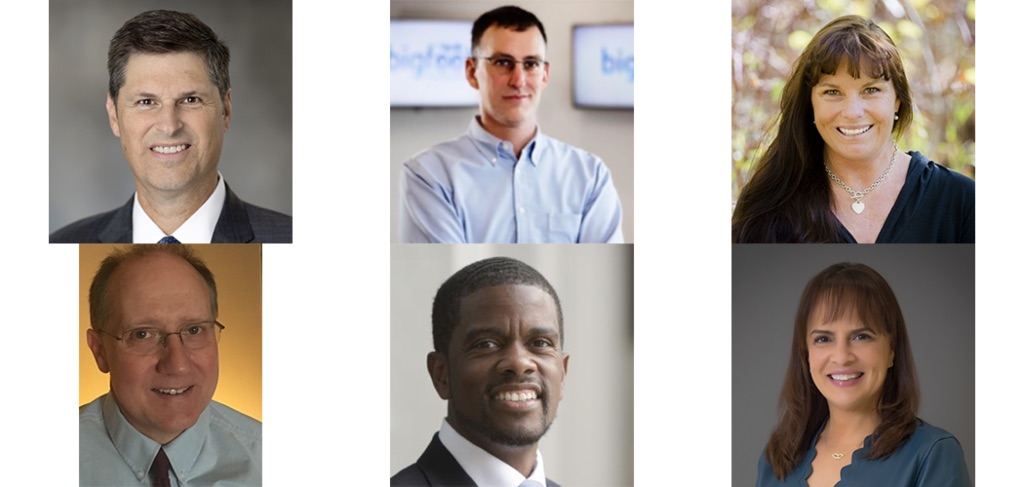 On June 4-5, DeviceTalks is taking over the Twin Cities medtech industry with one of the most anticipated conferences of the spring, bringing you the best and brightest minds in the industry.

KEYNOTE SPEAKERS

Heidi Dohse: Sr. Program Manager, Healthcare, Google, Founder, Tour de Heart Foundation, Acessa Health Inc. Michael J. Pederson: Senior Vice President, Cardiac Arrhythmias and Heart Failure Division, Abbott Hon. Melvin Carter: Mayor, Saint Paul Tim Philips: Compliance Officer, FDA's Office of Medical Device and Radiological Health Operations Dr. Myriam J. Curet, MD, FACS: Chief Medical Officer, Intuitive Surgical

Take a look at our incredible line up of speakers and join us now.

Use the code "KEYNOTE" to save 15% on the cost of registration.