LivaNova (NSDQ:LIVN) announced today that the first patient has been enrolled in a post-market trial evaluating the overall incidence of reduced leaflet motion identified by CT imaging in patients receiving a bioprosthetic aortic heart valve.
Four-dimensional CT scans will be taken of the trial's 230 participants at least 30 days after they stop anticoagulation or dual antiplatelet therapy, according to LivaNova. The study will also include one year of follow-up.
"Thrombus formation on valve leaflets has been shown to occur in some patients receiving prosthetic tissue valve replacement via transcatheter or open surgical procedures and may lead to leaflet thickening and immobility," Brian Duncan, LivaNova's VP of medical affairs in cardiac surgery, said in prepared remarks. "Believe is the first trial to examine this process with advanced imaging and a standardized approach to anticoagulation in patients undergoing implantation of LivaNova bioprosthetic aortic valves."
"The Believe study is designed to enhance the understanding of reduced leaflet motion phenomenon, while providing important information to clinicians and patients to ensure the best possible outcomes after surgical aortic valve replacement," Dr. Basel Ramlawi, who enrolled the first patient in the trial and is the attending cardiothoracic surgeon and chairman of The Heart & Vascular Center at Valley Health System, added.
London-based LivaNova also said today that it's sponsoring two global studies to gather more evidence backing aortic valve replacement.
The Sure-AVR post-market registry is slated to collect clinical outcomes data for up to 5,000 patients implanted with aortic devices from LivaNova. To date, the registry includes more than 1,400 patients.
In the Persist-AVR trial, more than 1,200 patients will be randomized to receive either a LivaNova sutureless valve or a sutured, stented bioprosthetic valve, the company explained. At least 570 patients have already been enrolled in the study. The trial's primary endpoint is a one-year composite endpoint of all-cause deaths, myocardial infarction, stroke and valve-related re-intervention.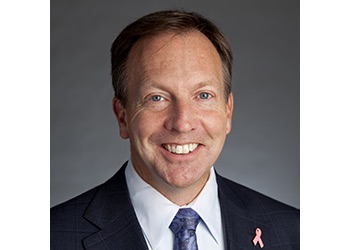 Steve MacMillan took over as CEO of Hologic in 2013, drawing on his experience at medtech titans like Stryker and Johnson & Johnson. Since then, Hologic has grown into a $3 billion business.

At DeviceTalks Boston, MacMillan will provide exclusive insights into the Massachusetts-based company and its evolving definition of women's healthcare. You don't want to miss it!

REGISTER NOW

Use code WOMENSHEALTH to save an additional 10%.