K2M (NSDQ:KTWO) said today it launched the Mojave PL 3D expandable interbody system featuring its lamellar 3D titanium technology.
The Leesburg, Va.-based company features a porous structure and rough surfaces intended to support bony integration throughout the endplates of the system. K2M said the device won FDA 510(k) clearance last June.
"Advancements in expandable interbody technology are giving new hope to surgeons who treat sagittal imbalance, which often causes patients to live in chronic pain and discomfort. The Mojave PL 3D expandable interbody system is a first-of-its-kind solution. Designed with lamellar 3D titanium technology, it uses a breakthrough 3D-printing method to allow for bony integration throughout the implant, and its infinite adjustment tools allow me to precisely match the implant to the unique anatomies of my patients," Michael Donahue of the Auburn Hills, Mich.-based Center for Advanced Orthopedics and Sports Medicine said in a prepared statement.
The newly launched fusion device is designed to allow for independent control of the anterior and posterior heights in the lumbar spine, and features infinite adjustment within the expansion range and can be locked at any desired height and lordosis to help restore sagittal balance, K2M said.
The device is designed using 3D printing to help create structures the company claims would be "impossible with traditional manufacturing techniques."
"The launch of the Mojave PL 3D expandable interbody system featuring lamellar 3D titanium technology marks a significant advancement in expandable interbody technology. Its infinite adjustment and comprehensive height and lordotic expansion capabilities provide surgeons with a more flexible means to facilitate 3D sagittal balance in their patients. We are proud to reiterate our commitment to excellence in 3D spinal innovation by inventing new solutions, that when supported by our Balance ACS platform, allow spine surgeons worldwide to facilitate quality outcomes in their patients," K2M prez & CEO Eric Major said in a press release.
Earlier this month, shares in K2M rose after the orthopedic-focused posed mixed-bag second quarter earnings that beat the Street on sales but missed on loss-per-share consensus.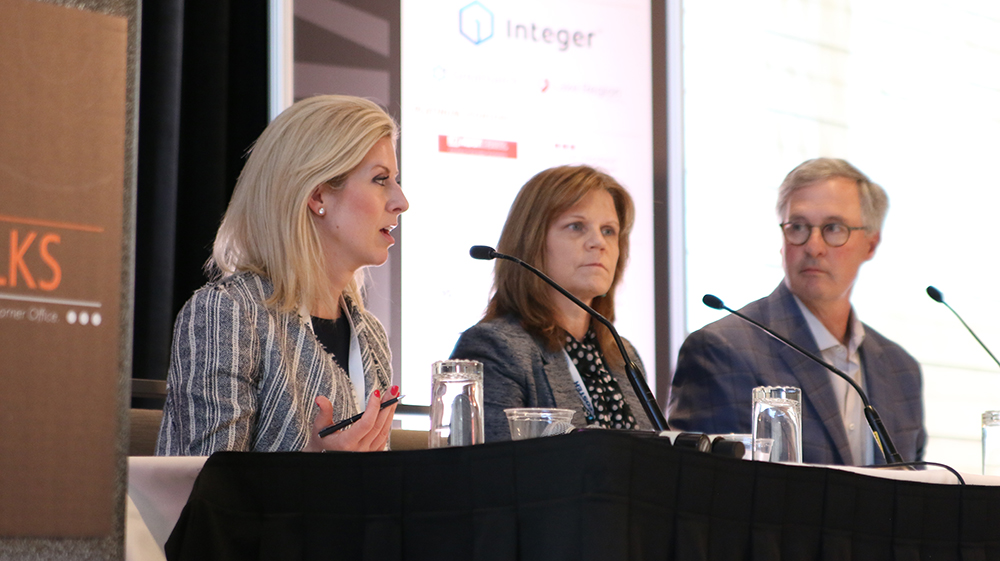 This year's DeviceTalks Minnesota features four tracks packed with expertly curated content created by the industry for the industry.

ECO-SYSTEM TRACK: focuses on issues impacting medtech companies across Minnesota and beyond. TECHNOLOGY TRACK: drills down on the hottest new tech that is changing medtech. REGULATORY 201 and CLINCAL 201 TRACKS: Hosted by Medical Alley and focuses on the most important trends in regulatory and clinical development.

Take a look at our full agenda.

Use the code "TRACKS" to save 15% on the cost of registration.